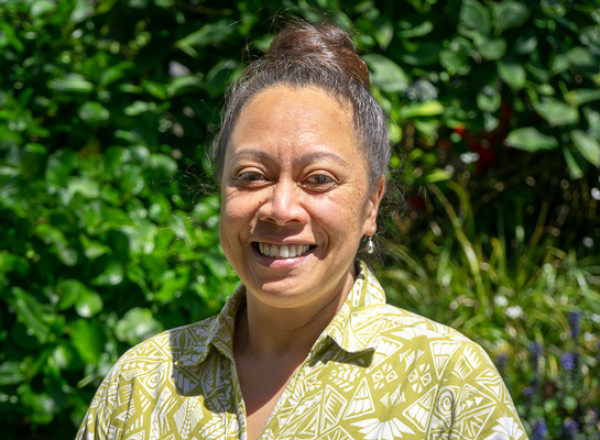 Analiese Robertson, 2021-2024
Caucus Chair (ACE Representative)
Kūki 'Airani / Te Au o Tonga / Puaikura
Analiese is the Director of Adult and Community Education (ACE) Aotearoa, with an extensive background in adult literacy, community development and education.
Qualified in adult learning, not-for-profit management and governance, Analiese has contributed to the development of ACE policy and strategies in tertiary education, and providing a voice for the sector both nationally and internationally.
She is also actively involved with a number of community organisations with a focus on capability building. She manages the annual Māori and Pasifika Hui Fono that has reached over 1000 Māori and Pasifika educators, and was instrumental in leading the only research on reconceptualising Pasifika literacy, and the development of the ACE Quality Assurance framework, Learner Pathways and Teaching Standards.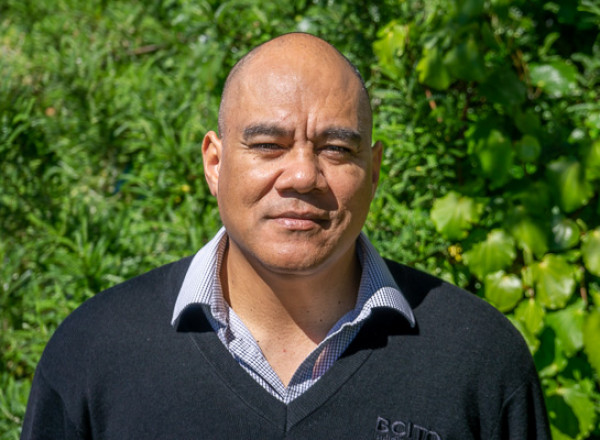 Vai Punivai, 2021-2024
Deputy Chair
Tonga
Vai is the Building & Construction Industry Training Organisation (BCITO) Business Strategy Manager for the Southern Regions of New Zealand. He has extensive background in Quality Management Systems from within the Engineering, Construction, Manufacturing and now Tertiary sectors.
His current role is overseeing the BCITO Operations from Taupo to Invercargill to achieve key tertiary outcomes set by TEC, also undertaking a leadership role in leading industry towards the needs of the modern day learner.
Part of this brief is the involvement in driving the growth of minority groups such as Māori, Pasifika, Women, Asian and European cohorts within industry and the connecting of Secondary Schools with the career paths that Construction offers. This includes the involvement with both Pasifika and Māori Consortiums in Aotearoa New Zealand.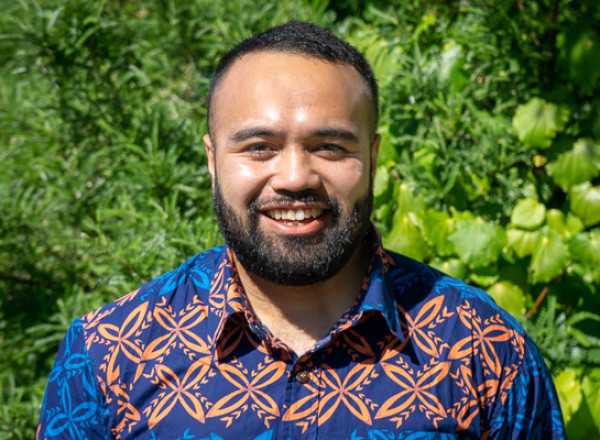 Ali Leota, 2020-2023
Caucus member (Student Representative)
Sāmoa / Mulifanua, Apolima-Uta, Letogo & Nofoali'i
Ali Leota is the co-founder and current National President of Tauira Pasifika - the national voice of Pasifika students in tertiary education, a student led organisation that represents the collective.

Ali is passionate about ensuring that student voice is a valued part of decision making, and that higher education is more accessible for Pacific peoples, particularly after the success of the Fairer Fares campaign he co-led that saw the implementation of a tertiary student fare on to the Greater Wellington Region public transport network.

A recent graduate of Whitireia Community Polytechnic and Manukau Institute of Technology; Ali is now in his final year of a Bachelor of Health degree majoring in Population Health, Policy and Service Delivery at Te Herenga Waka - Victoria University of Wellington.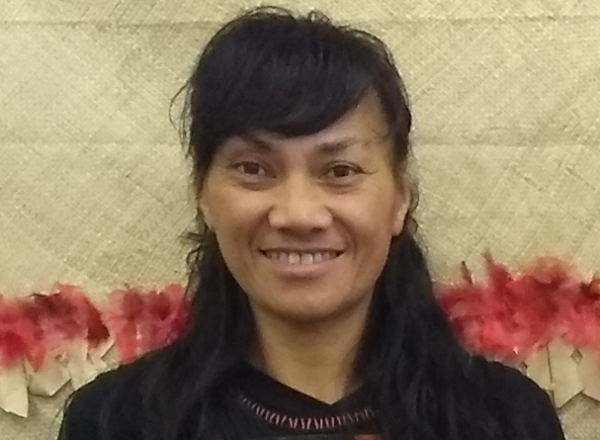 Esmay Lemalu-Eteuati, 2021-2024
Caucus member
Esmay is the Associate Dean – Pacific, appointed to the Division of Commerce in December 2017. Her role is to provide leadership and strategic advice in the Business School on all matters relating to the University's Pacific Strategic Framework 2013–2020. She is based in the Dean's Office and is currently the only Pacific staff member employed in the Business School.
Esmay also provides support to all Pacific students in the division through the role of Pacific Islands' Academic Advisor. She helps students navigate their way through their degrees, ensuring their experience will be memorable and successful.
Esmay's experience includes teaching as a Professional Practice Fellow at the University College of Education responsible for coordinating and teaching Pacific content. In 2018, she was a recipient of the Ako Aotearoa Pacific Professional Development Fund Award.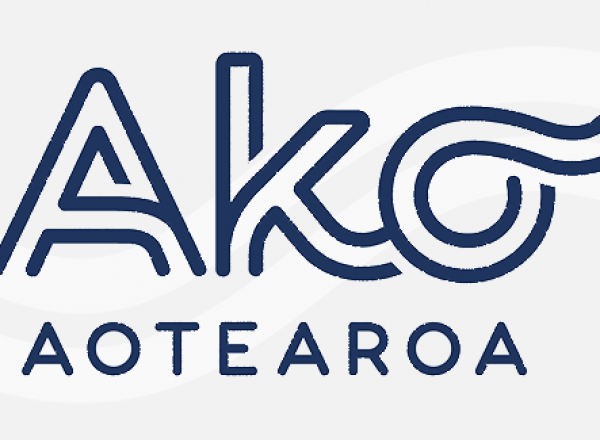 Tofilau Nina Kirifi-Alai, 2021-2024
Caucus member
Tofilau Nina Kirifi-Alai is 58 years old and is the Manager of the University of Otago Pacific Community Engagement, based in Auckland. She is Samoan, and holds the high chief title of Tofilau. She is a graduate from the University of Auckland with a BA (Women's Studies) and an LLB. Tofilau is the Chair of the Association of Pacific Staff in Tertiary Education (APSTE) 2020-2022. She is a published poet and is currently working on her first book of poems.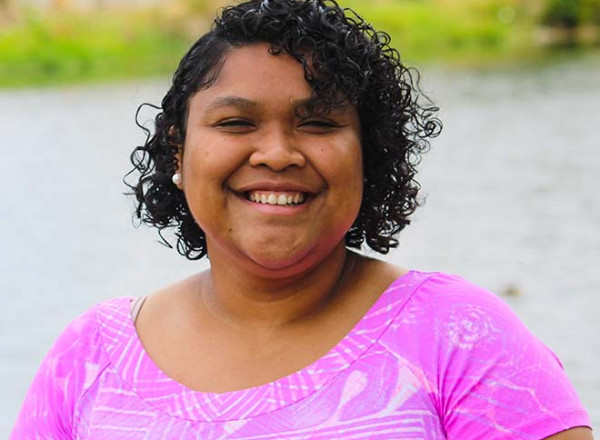 Minnie Kalo Voi, 2021-2024
Caucus Member (Student Representative)
Papua New Guinea: Hula, Aroma (Central Province) and Matupit Island (East New Britain)
Minnie Kalo Voi is the current Vice-President for New Zealand International Students Association (NZISA) 2022, International Executive for Tauira Pasifika (NZ National Pasifika Students' Association 2021-), former Welfare Executive (2021) of Massey University Students' Association and former President of Massey University Pasifika Students' Association (2019-2020). She is a student voice devotee who is passionate about advocating for quality education for Pasifika students.
As the first of six siblings living with their mother, Minnie Kalo learnt first-hand about the empowerment of women and leadership by service at home. The various disciplines and values were instilled in her and evolved into several ground-breaking leadership roles. Minnie Kalo currently works with the Residential Life services at Massey University. She continues to advocate and play an important role in supporting our tauira while juggling undergraduate studies, being a guardian to her younger sister and volunteer work.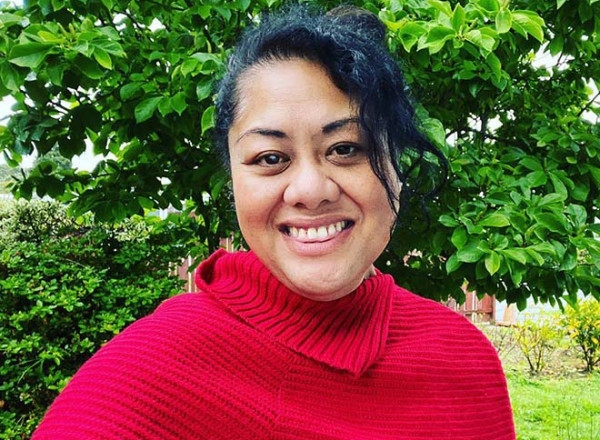 Aiono Manu Fa'aea, 2022-2025
Caucus Member
Samoa - Fasito'outa / Fagaloa / Fasito'otai / Afega / Moata'a
Aiono Manu Fa'aea works as the Senior Pasifika Manager at Te Whare Takiura o Manukau (Manukau Institute of Technology) and currently seconded to Te Pūkenga in the Partnerships & Equity Team as Kaitautoko Equity Pacific. Aiono has an extensive background in cross sector education with a specific focus on Pacific learners and educators, championing effective Pacific community engagement and connecting policy to the lived realities of our Moana Pacific generations.
Aiono works with education leaders trying to create and implement Pacific strategic plans, with Pacific divisions across various government agencies to support the capacity and capability building of Pacific initiatives by Pacific for Pacific.
As an academic, Aiono has produced research articles that focus on privileging Moana Pacific notions of success, the tautua lifecycle model and how tertiary Pacific learners used their Pacific values to stay grounded during COVID-19. She has an interest in Te Tiriti o Waitangi and articulating a Pacific tauiwi position that helps to frame the application of Te Tiriti in everyday contexts.