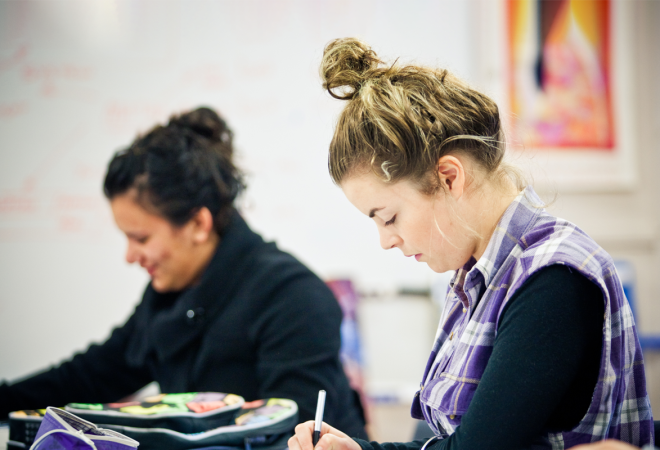 PROJECT
Competency-based learning and assessment colloquium 2016
Supporting learners

,

Learning Designs and Teaching Strategies

,

Assessment
Status
Project Details
A half day colloquium held in honour of Susan Patrick, 2016 Eisenhower Fellow on the occasion of her visit to Wellington in June 2016. The event adopted the format of ten, 10-minute presentations by different educational professionals on topics of their choice relating to the theme of competency-based learning and assessment.
A range of inter-related themes came out of the presentations and subsequent discussion that identified key areas of attention in current practice and/or future intention. These were:
maintaining a learner focus - value to the learner, learner confidence
methodologies in a changing world - assessment methodologies, workplace relevance, technology in assessment, evidence, communities of practice, assessment for learning
supporting diversity - cultural values and contextualisation, equity, fairness
supporting progression to further study and employment - pathways, student records of achievement
dissonance at the system level - outcomes focus, investment approach, systems architecture
tutor and organisational capability
recognising quality.
The proceedings and presentations from this event can be found in the Outputs tab.