PROJECT
Learner guidance in flexible first year teaching at university
Educational outcomes

,

Distance and Flexible Learning

,

Supporting learners
Status
Completed: 15 December 2018
Project Details
A project undertaken by Massey University, to develop and implement a flexible mode of teaching first year university courses, that allows students to progress at their own pace and that adjusts to the individual strengths and weaknesses of the students.
Aims:
The main aims of the project were to:
better cater for the diverse needs of first year students, allowing them to progress at their own pace, enabling more students to pass and do so with stronger foundations in subject-specific and learning skills
develop handbooks that provide guidance to both teachers and students in the preparation and study/teaching of flexible courses.
Methodology:
The project was based on a literature review and a qualitative investigation carried out through interviews.
Team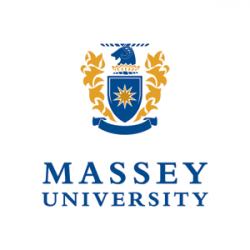 Eva Heinrich
Project leader
Massey University
Jenny McDonald
Independent researcher
Status
Funding
$26,765.00 (excl GST)
$12,765.00
Regional Hub Project Fund
$14,000.00
Massey University
Key Findings
Feedback from higher education teachers, and learning and writing consultants supports the findings from a literature review of the effectiveness of the Personalised System of Instruction, and self-determination theory.
Key points included:
concerns around deadlines and procrastination
ensuring there are opportunities for students to engage with peers
ensuring appropriate technologies are available and accessible and that there are cautions around workload feasibility.
How fast and how well a student progresses through the course should not be determined by administrative constraints, but by the student themselves. Students at all levels of subject knowledge and learning skills at the start of the course should have a strong chance to pass the course and do so well.
Key Recommendations
By directly engaging with students, the teaching team can adapt and focus their formative feedback to meet individual student needs as well as inform course design.
The authors' propose:
exploring practical options to increase the opportunity for meaningful pedagogic conversations between students and teachers
significantly increasing the number of hours invested into student support
investigating a pilot within one or two institutions with a limited number of courses to properly determine the costs of implementation and evaluate benefits.
A report prepared by Eva Heinrich and Jenny McDonald.
(PDF, 933 KB KB, 65-pages).