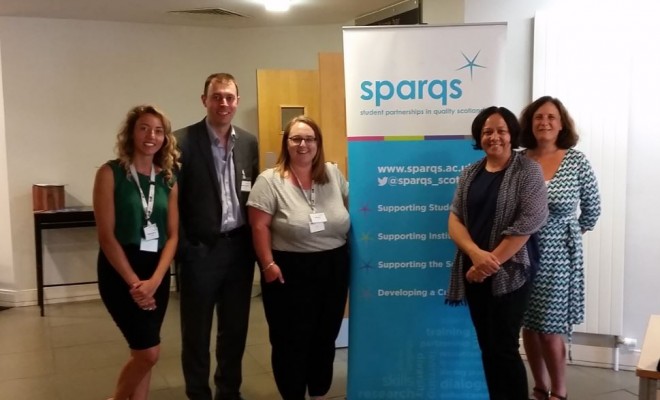 News
Ako Aotearoa Director attends Global Teaching Excellence Award Ceremony
Director Helen Lomax recently returned from Scotland, where she attended the Global Teaching Excellence Award Ceremony and met with some of the UK's most prominent tertiary organisations.
Helen attended the GTEA Ceremony as a member of the judging panel, which she has served on since the award's inception two years ago. In addition, Helen attended a networking session to explore collaboration between GTEA finalists and Advance HE, the international body that organises the awards. McMaster University, based in Ontario, Canada, won this year's award in recognition of its outstanding institution-wide approaches to teaching.
"Advance HE's Global Teaching Excellence Award is a truly global award that considers on an equal basis the quality of strategy, education leadership and student experience," Helen said. "As a judge for the past two years, I have been impressed by the vision of leaders, teaching quality, programme innovation and student centredness that finalists clearly demonstrate.
Additionally, Helen met with Eve Lewis, Director of sparqs (student partnerships in quality Scotland), a leading agency that puts students at the heart of decisions being made about the quality and governance of the learning experience, and participated in 'That's Quality! Universities 2018', a two-day event hosted by the organisation. Together, Helen and Eve met with Mike Day, Director of Devolved Nations and Internationalism for the National Union of Students-Union of Students in Ireland.
Helen also met with Dr Ailsa Crum, Director of QAA Scotland, the country's quality body for higher education. QAA Scotland provides support for the Enhancement Themes, a programme of activity involving the whole higher education sector in Scotland. Staff and students collaborate on one or more topics to improve strategy, policy and practice.