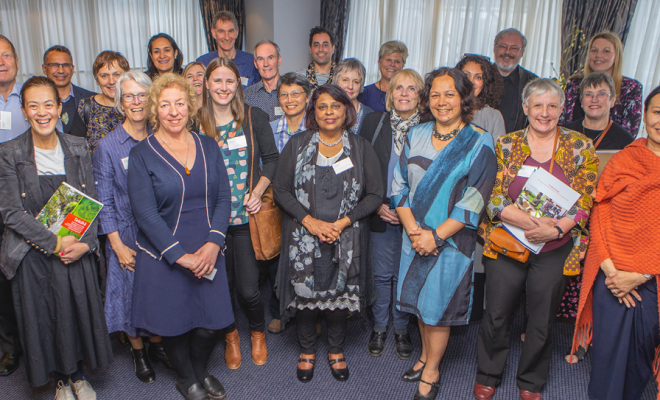 News
Changes to Ako Aotearoa's project funding bring sharper focus on priority areas in tertiary education
29 November 2018
Strategic Leadership and Change
Our Board has approved changes to its project funding that will increase the level of participation from under-represented parts of the tertiary education sector.
Under a restructured Project Fund, we have sharpened our focus on evidence-based teaching and learning projects that align to the following strategic priority areas:
Adult and community education

Wānanga

Priority groups such as M

ā

ori and Pacific Peoples

Adult literacy and numeracy

Lifelong learning

Potential for system-wide impact

Value for the regions – supporting region-specific industries, populations and community groups such as Iwi, and

Future proofing education through innovation.
Over the past ten years we have invested $10 million to tertiary teaching and learning projects that focus on evidence-based practice change to enhance learner success.
Ako Aotearoa Director Helen Lomax says, "The changes seek to extend the contribution our project funding partnerships can make to raising outcomes, particularly for learners and their whānau and families, Iwi, Māori and Pacific Peoples' communities, and within workplaces".
Ako Aotearoa's project fund from 2019
The changes to Ako Aotearoa's funding will focus on the following:
One fund – three levels
Ako Aotearoa will operate one fund that supports teaching and learning projects across three levels of funding:
$15,000 to $50,000; $51,000 to $100,000; and $101,000 to $150,000.
Frequency
Two rounds will be held per annum – in 2019 tentative closing dates are March/April and July/August.
The first round will be closed and focus on the applications we have already, while the second round will be open, and run in accordance with the strategic priorities.
Project duration
The duration of each successful project will be expected to fall within the range of 1.5 to 2.5 years maximum, with extensions being considered on a case-by-case basis for potentially longer projects (in consultation with the selection panel).
Project co-funding
Co-funding from a team's organisation is still required, however a graded approach will apply. This means that smaller organisations will not be expected to contribute as much as larger organisations and it is anticipated that this will encourage more smaller and regional organisations to get involved.
Funding approach
Projects are selected for funding through Expressions of Interest and commissioning procedures.
"This restructure comes from the findings of the expert reviews completed on our project funding over the past few years, along with a survey conducted with our advisory groups and a sample of our funded project teams. Key feedback from these stakeholders included; the need for a consistent approach to assessment of proposals across all of our funding; improved approaches to supporting smaller and under-represented organisations in building their educational research capability; and a more effective way to close the loop between funding and reaching impact." says Beatrice Dias, Project Funds Manager at Ako Aotearoa.
Review of the Impact Evaluation Process
Ako Aotearoa's Impact Evaluation Process is being updated as part of this work, following several independent reviews plus feedback from project teams and organisational budget holders. The changes will strengthen and broaden the knowledge we gain on where and how impact takes place, e.g. including the improvement of educational, social, cultural and economic outcomes for learners.
All changes and updates to the Funding Procedures and Guidelines, and funding application forms will be available by the end of March 2019.