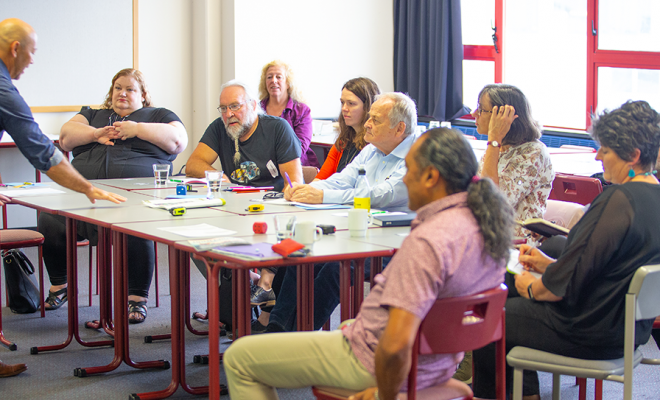 News
COVID-19 – Update on our professional learning and development workshops and events
Kia tū, kia oho, kia matāra! Be upstanding, be vigilant, and be alert!
In response to the Government's latest update, Ako Aotearoa is postponing all scheduled face-to-face, public and in-house professional learning and development (PLD) opportunities until the end of June.
Our sector Services Managers are currently working with those people affected by these changes that take effect from today. We apologise for any inconvenience and look forward to rescheduling the events in the near future.
Ako Aotearoa online PLD workshops and courses will continue relentlessly
We encourage people to explore the current online workshops and courses we have already scheduled for delivery in the coming few months. Book an online workshop or course on our professional learning page or contact us for more information.
Also coming soon - new online offerings are being developed to support teachers and trainers new to delivering their work via an online environment. These sessions will also be helpful to those wanting to brush up on good practice in online teaching and learning. We are also bringing together useful resources and will update you soon.
Noho ora mai
The Ako Aotearoa team
Kia hora te marino, kia whakapapa pounamu te moana, kia tere kārohirohi ki mua i tō huarahi
May calmness prevail, may the sea be flat like greenstone, and may the summer haze dance before your pathway.