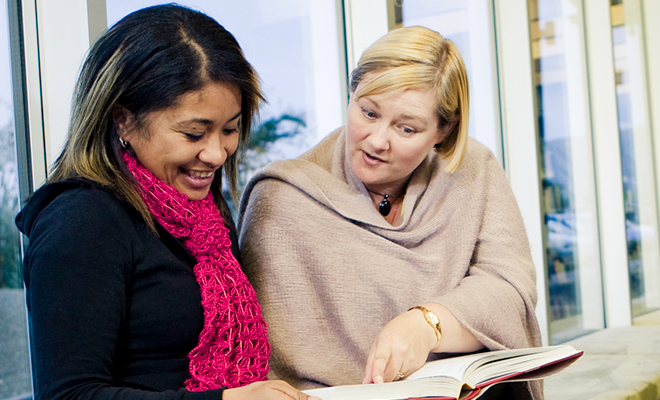 News
Introducing Manako: A new name for our ALNACC mahi
14 June 2022
Supporting staff
We are delighted to announce the new name of Ako Aotearoa's Adult Literacy, Numeracy and Cultural Capability (ALNACC) programme: Manako.
This name is sourced from te ao Māori/the Māori world and means 'aspiration' and 'hope'.
We share the name 'Manako' as part of the rourou (gift basket) from our team to the tertiary education sector to inspire and aspire. The work of the Ako Aotearoa team driving the Manako programme centres around building educator capability to enhance cultural inclusion and Language, Literacy and Numeracy (LLN) success for all learners.
We work with practitioners and educators in tertiary foundation education to inspire them to be the best they can be, so that they, in turn, can spark hope in their learners, encourage them to aim high, and support them in achieving their aspirations.
The Manako competition
We are having a competition to celebrate the new name of our programme and invite you all to take part. All you need to do is send us a one-paragraph story describing how the ALNACC programme has supported you or your organisation. All stories go into the draw for one of three prizes: free registration to an Ako Aotearoa Manako professional learning and development course of your choice.
Join us for a webinar and meet the team
We will celebrate the launch of our new name at a webinar on Wednesday 6 July, from 12.30 – 1.10pm and hope you can join us. At the webinar you can meet the Manako team, we will do the Manako competition prize draw, and there will be lots of spot prizes too.
Register for the Manako webinar.
Where we have come from
Ako Aotearoa's ALNACC programme of work started in 2018, building on the foundation of the work of the National Centre of Literacy and Numeracy for Adults and the He Taunga Waka programme. We were tasked with developing a new model for the capability building of the foundation education workforce. Since the development of this model we have supported the tertiary education sector in many ways, complementing professional learning and development courses and workshops with the facilitation of Communities of Practice and the development of resources, including the Māori Cultural Capability Pathway, the Pacific Cultural Centredness Pathway, the Adult Literacy and Numeracy Effective Practice Model and the Learner Agency thinkpiece.
Recent initiatives have helped educators and organisations transform the way they support learners and create inclusive learning and teaching environments.
Examples of this are Te Tohu Kounga Whakarata Tīpaopaotanga – The New Zealand Dyslexia-Friendly Quality Mark, and the Tapatoru Ako Professional Practice Award, an innovative whole-organisation approach to capability building.
Why a new name?
From the start, the ALNACC acronym was a placeholder to indicate that our mahi focused on building cultural capability alongside capability in adult literacy and numeracy education. Over the years, the work of our ALNACC team has evolved, in response to sector need, and we've been looking for a fitting name that better reflects the scope of our work, as we work towards a brighter future for all learners.
For us, Manako has a dual meaning, as it encompasses the two cultural concepts of Mana (prestige, authority, status, charisma) and Ako (learning and teaching). Our work is about learner-centred teaching, focused on respecting, valuing and embracing the Mana of our learners through Ako, the reciprocal process of teaching and learning. The concept of Ako is central to the work of Ako Aotearoa, and is reflected in the dual lines of our logo.
A bright future
Since our inception in 2018 our work has grown in a number of directions and we are excited about what the future might bring. We will continue to work alongside educators and organisations to support them in achieving the Tertiary Education Strategy objectives, with new resources planned on digital literacy and Universal Design for Learning (UDL).
The challenges faced by learners across Aotearoa need to be addressed, and we've been advocating for positive policy changes to enhance learner success, through our recent White Paper and Productivity Commission submissions. We will continue to collaborate with government and key stakeholders to inform their work and achieve the vision of success for all learners.