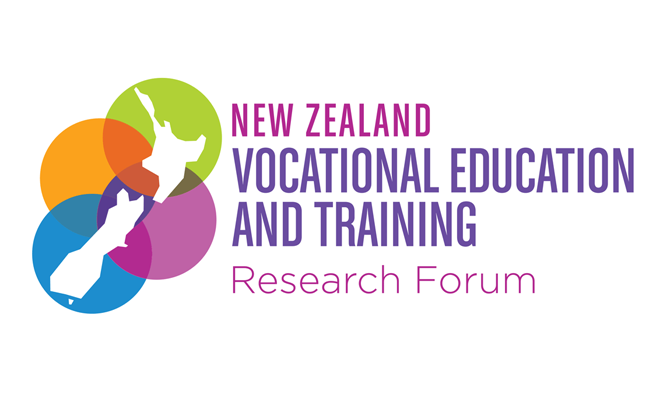 New Zealand Vocational Education and Training Research Forum 2020
The NZ VET Research Forum is a key opportunity to bring together New Zealand's VET community to share its work, its knowledge, and its commitment to education and training in New Zealand.
Ako Aotearoa and The Skills Group are thrilled to announce that the New Zealand Vocational Education and Training Research Forum (NZVETRF) will go ahead this year, on Thursday November 12.
Over the last fifteen years, NZVETRF has provided a key platform for stakeholders across New Zealand's VET system to talk about critical issues, share research, present evidence and inform policy makers. It's a genuine multi-sector opportunity for discussing 'what works' in vocational education, wherever and however it is offered.
It goes without saying that in 2020, things are different. The Forum will be delivered fully online, including international keynotes, and a curated programme of breakout sessions.
But we also know well that a key purpose and reason for NZVETRF is the opportunity for a critically important community of VET policy makers, researchers and practitioners to network and exchange ideas.
That's why the forum itself will include interest-based hangouts and expert breakout sessions alongside its main programme, and host in-person networking functions in Auckland, Wellington, and Christchurch, on Friday November 13, associated with the Forum.
The new partnership with Skills Group further extends the reach of the forum to an international network, to learn from and contribute to global developments in VET to support the COVID-19 recovery efforts. We anticipate this forum will also mark the formal launch of a brand-new cross-sector and globally-connected network for workplace-based learning and apprenticeships in New Zealand.
Vocational Education and Training will be a critical component of the response to the employment, economic, and social shocks caused by COVID-19. And with New Zealand's vocational education sector in the early stages of major reform, now more than ever is a time to come together to share evidence and capability of how vocational education and training can support skills and productivity, and wider wellbeing.
Look out for more exciting announcements in the coming weeks for further event details, speaker announcements, international participation, and some innovative plans to deliver high quality networking through this digital event. We believe this will be the only national level conference dedicated to vocational education this year, and as such is not to be missed.
The call for abstracts is now open.
We invite you to submit your abstracts. Preference will be given to presentations that demonstrate how research evidence has informed practice in vocational education and training.
In 2020, we are particularly interested in research and practices into:
approaches to cross-sector collaboration
digital skilling and e-learning (including responses to the COVID-19 crisis)
advances in degree- or graduate-level apprenticeships
inclusive workplaces
learner voice and agency
innovations meeting the needs of Māori and Pasifika learners in vocational education and training.
Submissions close on 14 August.
Find out more about what is required and submit your abstract for consideration »