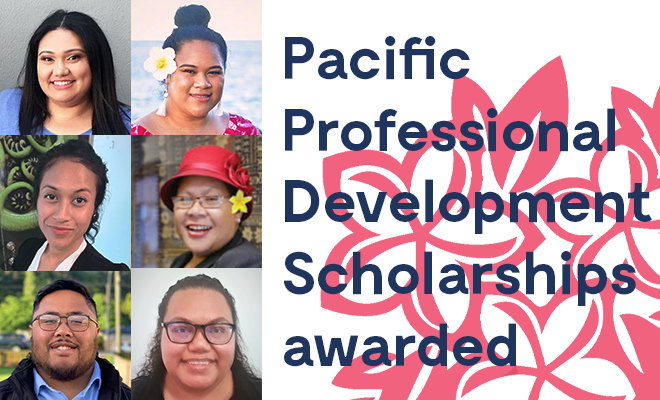 News
Professional development scholarships awarded to six Pacific tertiary teachers
11 December 2020
Supporting staff
We are pleased to congratulate the six Pacific staff awarded scholarships through our Pacific Professional Development Fund.
The awardees, selected by Ako Aotearoa's Pacific Peoples' Caucus earlier this month are:
Kiwi Helen Bridget Palasi Pesaleli, The Open Polytechnic
Gemma Fa'e Kerisiano, The Open Polytechnic
Manaini Marama Cama, The Open Polytechnic
Susan Afoa, The International Travel College of New Zealand
Attila Thomas Junior Ropati-Va'a, WelTec and Whitireia New Zealand
Nina Kirifi-Alai, University of Otago
The fund is open to all Pacific tertiary staff and designed to support the career development of those with the potential to progress to middle and senior management positions within the tertiary sector. The nominees' organisation is expected to provide an "in kind" contribution to match that being funded by Ako Aotearoa. 
In conjunction with the Pacific Peoples' Caucus, Ako Aotearoa has supported Pacific staff, and emerging Pacific leaders in tertiary education, with scholarships from the Fund since 2016.
We look forward to receiving updates from the awardees on the progress in their careers.