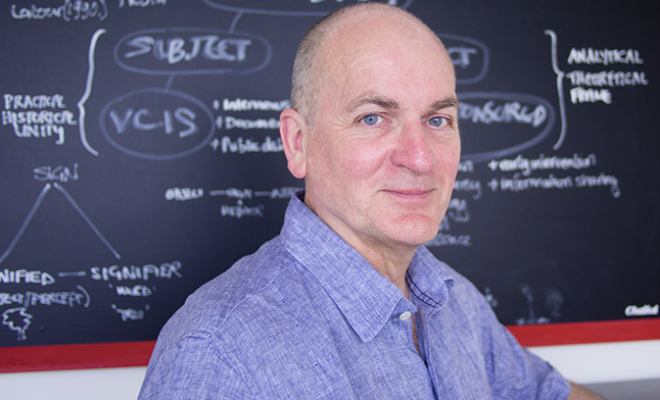 News, Success Story
Social work research recognised in Dublin
31 July 2018
Social and Behavioural Science
Our national funded project 'Enhancing the readiness to practice of newly qualified social workers', led by Dr Neil Ballantyne, was enthusiastically received at the Social Work, Education and Social Development (SWSD) Conference in early July. Hosted at the Royal Dublin Society, the event is regarded as the world's premier social work event, with more than 2,000 delegates attending from 90 countries.
The SWSD event is held every two years and is organised by the International Federation of Social Workers, the International Association of Schools of Social Work and the International Council on Social Welfare. During the last decade, the conference has also included a human services technology track organised by the Human Services Information Technology Association, an international organisation of which Neil is the current Chair.
At the conference, Neil presented two outputs from the project. The first paper, 'Visualising the social work curriculum', was presented within the human services technology track and explored the technologies used in producing data visualisations of the social work curriculum. A second paper, 'Newly qualified social worker and supervisor perspectives on field education in Aotearoa New Zealand', was presented within the social work education track.
Both presentations attracted considerable interest from those attending and, in the case of the curriculum visualisation paper, led to an agreement to meet with Dr Jo Ann Regan, Vice President of the U.S. Council on Social Work Education, to discuss a U.S. replication of the work. Both papers are currently being submitted for publication to international peer-reviewed journals.