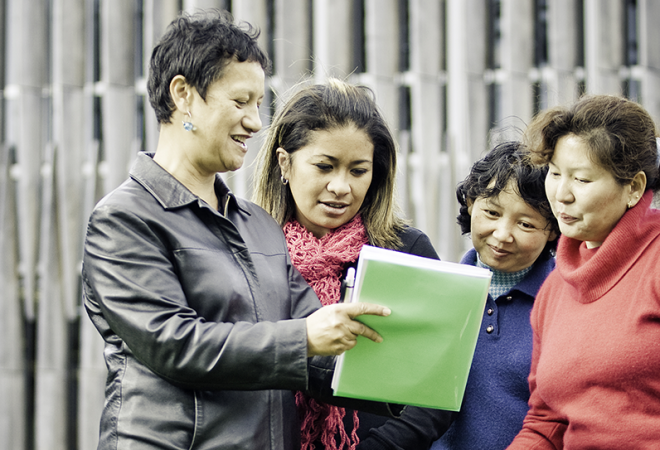 Enhancing Māori Cultural Capability
Build confidence to better support and engage with your Māori learners and increase your cultural awareness of Māori knowledge and values.
This is a four-week PLD course.
$270 + GST per person (includes booking fees)
Workshop Details
Unpack the four modules within our Māori Cultural Capability Pathway - Ako (learning/teaching), Manaakitanga (caring for each other), Rangatiratanga (empowering students) and Whanaungatanga (relationships) – and apply these to your teaching context.
Learning Outcomes
To increase cultural knowledge and understanding of some Maori te

aching methodologies relevant to

the tertiary sector.

To practice some of the above methodologies, and to reflect on their application in one'

s own work context.
Who should attend?
This course is best suited for educators, tutors, training advisors, kaiako, LN support tutors seeking to improve their Māori cultural capability to engage better with Maori learners.
The workshop is also beneficial to non-educators, management, and administrators seeking to improve their personal knowledge and understanding of Māori cultural capabilities appropriate in the tertiary education sector.
Ako Aotearoa ALNACC PLD Courses

Each module consists of a four-week PLD course starting with a workshop, delivered face-to-face or by video conference.
This is followed by an online community of professional learning. Participants will have the opportunity to practise and reflect on the new learning and exchange experiences and ideas with each other and the facilitator.
Participants can collect evidence of participation and engagement in their PLD Portfolio or Kete.
They can receive a digital badge, or micro-credential, for participation in each of the three components and a 'gold badge' if all three badges are collected.
ALNACC PLD courses | Supporting adult literacy, numeracy and cultural capability