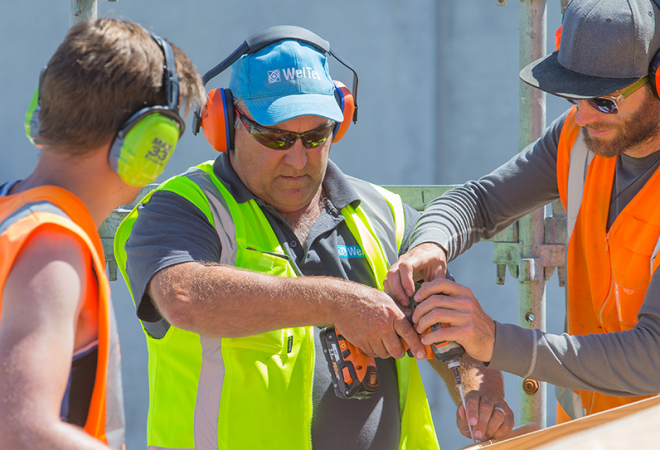 Workplace Literacy and Numeracy
This is a workshop followed by an optional online module.
Face-to-face workshop: $270 + GST per person (includes booking fees).
Online workshop: $210 + GST per person (includes booking fees).
We can deliver this workshop in-house at a reduced price. Conditions apply. Please contact us to discuss your needs and budget.
Workshop Details
This course introduces models to support the design and delivery of contextualised provision, includes a range of instructional approaches and activities, and introduces resources to support ongoing effectiveness and innovation.
Workplace training has been described as 'the hardest job you ever had'. It's also possibly the most rewarding and effective form of tutoring.
This course is designed to equip workplace tutors with a process for preparing and delivering effective provision. This process will help tutors stay fresh, make the most of assessment results and resources, and continue to develop their teaching skills and creativity. It covers both literacy and numeracy provision and includes a range of instructional approaches, activities and resources. This course also includes an opportunity to gain a micro-credential.
Content areas include:
A model for delivering effective workplace numeracy provision.
Strategies for developing numeracy skills.
Strategies to develop reading comprehension and vocabulary skills.
Links to resources and an online training opportunity.
About the facilitator:
Dr Damon Whitten has a rich background in the fields of literacy, language and numeracy. This includes extensive tutoring working with adults with a range of literacy and numeracy needs with an emphasis on connecting research to teaching practice.
Ako Aotearoa ALNACC PLD Courses
Each course consists of a workshop delivered face-to-face or by video conference, followed by an optional four-week online module. The module is in the form of a community of professional learning. It is self-paced and takes a minimum of 1-2 hours of engagement per week.
Participants will have the opportunity to practise and reflect on the new learning and exchange experiences and ideas with each other and the facilitator.
Participants can collect evidence of participation and engagement in their PLD Portfolio or Kete.
ALNACC PLD courses | Supporting adult literacy, numeracy and cultural capability