CONFERENCE
Tuia Te Ako 2022
Event Details
Date:
7 & 8 Hepetema 2022
Venue:
Online
Price
Free - $30 +GST

Nau mai, haere mai!
Watch the Livestream for Day 1 - "He Hākari Reo" here
Day one competition winners
Rawiri Wright
Krystal Taiapa
Justine Quensell
Rocky Ropiha
Yasmin Olsen
Everdina Fuli
Piripi Walker
Hohepa Campbell
Jenny Kershaw
Maatakiri Rapira
Day two competition winners
Sina Fowler
Marion Littin
Chelsea Bracefield
Lee Roberts
Daniel Goudie
Dr Matiu Tai Ratima
Emma O'Connor
Katie-Jayne Rochford
John Birnie
Petteena McOnie
Our thanks to Radio Kahungunu for their generous sponsorship, with $100 vouchers going to each winner.
Kaupapa Matua | Theme
Tuia Te Reo me Ngā Tikanga ki te Mātauranga |
Weaving the Language and Culture into Education
Ko te tau 2022 te tau e whakanuia ai e tātou te huritau 50 o Te Petihana Reo Māori, ā, ara noa atu anō hoki ngā kaupapa nui o te ao Māori, `a, ko ia anō nei hoki tetahi huritau nui nōna.
Ko tā Tuia Te Ako 2022 he hono i te Mātauranga Matua me te reo Māori, arā, kia whai akoranga ai tātou mai i ngā tau 50 kua hipa nei; kia whakaaturia ake ngā mahi papai o tēnei wā; ā, kia hanga mahere hoki mō ngā rā e tū mai nei; nāwai rā, kia matomato anō ai te tipu o te reo Māori i ngā whakahaere o Aotearoa.
2022 is the year in which we celebrate the 50th anniversary of the Te Reo Māori Petition, as several other major institutions of the Māori world also celebrate other significant anniversaries this year.
Tuia Te Ako 2022 will connect tertiary education and te reo Māori to learn from the past 50 years; to share current good practices; and to plan for a future where te reo Māori is flourishing as a normal part of life in Aotearoa.
Ticket options
Day One will be free as it will be livestreamed (based on sponsorship received for te reo Māori). However, we still encourage people to register for Day One so that they can be online as part of the conference and also be in the draw for prizes available for registered attendees.
Tickets for the full event (Days one and two) are $30. Day Two will not be livestreamed.
The programme
Download the full list of speakers
Day 1
The Day One theme is 'He Hākari Reo' (A Celebration of Māori Language)
To honour the language, all sessions on Day One will be delivered in te reo Māori, with simultaneous English subtitles provided.
The day will include presentations from Māori leaders, advocates and educators from Ngā Tamatoa, Te Reo Māori Society, Ngā Kaiwhakapūmau i te Reo Māori, Te Taura Whiri i te Reo Māori, Te Mātāwai, Te Kōhanga Reo, Te Kura Kaupapa, Te Ātaarangi, Ngā Kura Reo ā-Iwi, Ngā Wānanga Māori, Te Wānanga Takiura o ngā Kura Kaupapa Māori, Te Matatini, Te Whakaruruhau o Ngā Reo Irirangi Māori, and Whakaata Māori.
Day 2
The Day Two theme is "He Hākari Tikanga" (A Celebration of Māori Values).
Day two will be delivered largely in English.
Highlights include the opening by TEC's Paora Ammunson, followed by presentations from Ngā Tamatoa and Te Reo Māori Society, Te Mana Akonga; and about te reo gamification, and Ako Aotearoa tertiary co-funded project; with other sessions from Ngā Pae o te Māramatanga (Māori Centre for Research Excellence); Te Pūkenga and its Te Tiriti o Waitangi strategy; and the six Ohu Mahi (Workforce Development Councils).
History of Tuia Te Ako

In August 2010, the inaugural Māori tertiary education hui, Tuia Te Ako, was held at Pipitea marae, Wellington. It was agreed that there was a need for such a gathering for Māori educators to come together to reflect on, and share, aspects of tertiary teaching and learning and that the event would be an ideal forum to discuss and share existing models of good teaching practice with a focus on assisting whānau, hapū, iwi, and Māori communities to achieve their aspirations.
Disclaimer: Please note we, of Ako Aotearoa will be doing our utmost to ensure that the online conference is delivered to you in a timely and organised manner. We note however, that there could well be technical issues not only on our part but on the part of our guest speakers. Furthermore, there could well be changes to speakers which is something that is beyond our control. Despite any such issues on the two days we ask you to bear with us and we will be doing everything we can to maintain continuity on a "wairua Māori" basis. We look forward having you join us for Tuia Te Ako 2022.
*Image reproduced under Creative Commons license, from Archives New Zealand
HOSTED BY
Ako Aotearoa
Pounamu Kahurangi (Major sponsors)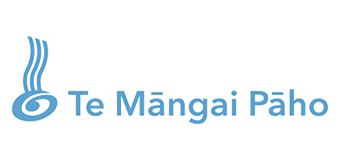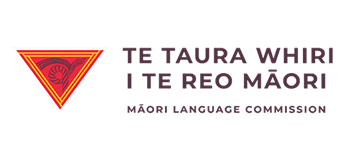 Pounamu Inanga (Secondary sponsors)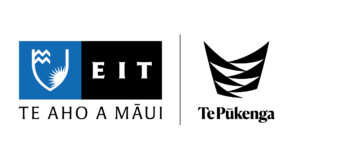 Supported by