WORKSHOP
Geoff Scott – NZ Roadshow
Duration
Half-day workshops
Price
$50 incl. GST and booking fees

Following the successful launch of the FlipCurric website tool in 2016, Emeritus Professor Geoff Scott from Western Sydney University is touring Aotearoa in late October to bring you an exciting range of higher education workshops.
Workshop Details
The workshops will cover the following topics:
FlipCurric:
Look at how some 9500 higher educators around the world are using the FlipCurric site to review and develop their learning programs.
Capability Building:
Explore capacity building for effective change leadership and quality improvement in tertiary education.
Making It Happen:
Key lessons on taking the desired change in tertiary education and actually making it happen consistently, effectively and sustainably.
Powerful Assessment:
Discuss how higher educators around the world are successfully using the Powerful Assessment section of the FLIPCurric site to ensure that they are 'assessing less but assessing better'
Building Social Entrepreneurship in Tertiary Education:
Look at the ways in which tertiary educators across the world are seeking to build social entrepreneurship into their programs.
About the facilitator:
Emeritus Professor Geoff Scott – B.A., Dip Ed (Sydney), MEd, Ed D (Toronto) FACE
Dr Geoff Scott is Emeritus Professor of Higher Education and Sustainability at Western Sydney University, Australia.

He is a widely published author of reports and articles on change leadership, sustainability, professional capability, and what distinguishes successful early career graduates in a wide range of professions.
From 2014-16 he was a National Senior Teaching Fellow with Australia's Office for Learning and Teaching. This Fellowship focused on how best to develop highly capable, work ready plus graduates and resulted in a website – http://flipcurric.edu.au/ – that currently has 9500 Higher Education users around the world.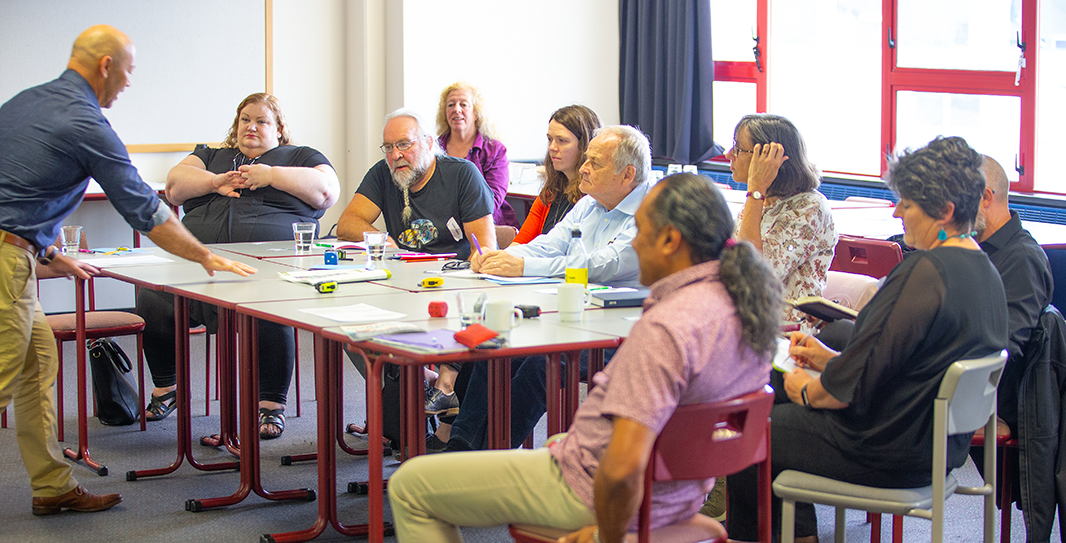 Taking that next step in your professional learning and development is easy with Ako Aotearoa. Everything we do is evidence-based. Everything you'll learn is practical, high-quality, effective and sustainable.
We offer three main ways to learn and develop with us.
In-house Learning and Development
We can come to you to deliver in-house professional development.

Contact us

to discuss your needs and budget or download our in-house PLD flyer.
Public Workshops
Come to one of our half-day or full-day

public workshops

taking place throughout the year in different parts of the country.
Online learning courses
Our online courses use a combination of synchronous and asynchronous, facilitated learning and incorporate time for practical application.