ONLINE WORKSHOP

,

ALNACC
Applying the Āta framework in your practice
Event Details
Date:
7 April 2022
Time:
12:15 - 1:15pm
Learn strategies for applying Māori values and methodologies in your practice.
Workshop details
This workshop is one of a series of seven. Watch a short video introduction to the series, or find out more and book other workshops here.
The Āta framework (Thoughtful deliberation before action)
Āta is a traditional Māori value and cultural practice meaning 'to proceed slowly and with thoughtful deliberation' (Taina Pohatu, 2004). As a skill for inter-personal relationships, āta signals the person to proceed with some care and consideration. For example, āta kōrero means to think carefully before speaking.
In adult education the Āta framework presents ways of thinking or deliberating before doing as a valued teaching and learning method. In these ways, Āta contributes to developing respectful relationships between work colleagues and with adult learners.
Topics covered
This online workshop is an introduction to the Ᾱta Framework as a traditional Māori value and cultural practice; as an enhancement to inter-personal skills; as a contemporary learning and teaching methodology- How? Why? When?; and collectively workshop how to apply the Ᾱta Framework in your practice.
Learning outcomes
In this online workshop you will be able to:
gain some deeper insights into the meaning of āta as a Māori philosophy, and as a contemporary learning and teaching methodology
read and respond to some activities relating to the Āta framework.
Who is this workshop for
This workshop is for people who are seeking to expand their understanding and practice of the Ᾱta Framework to enhance their inter-personal skills and as a contemporary learning and teaching methodology.
About the facilitators
Mei Winitana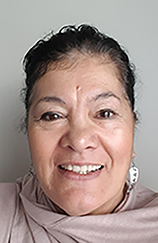 Kia ora tātou katoa! He uri ahau i ngā iwi katoa o te waka o Mataatua, Ngāti Ruapani ki Waikaremoana, me Taranaki Whānui ki Waiwhetu. Tihei mauriora!
Mei is Kaiwhakahaere Māori Cultural Capability at Ako Aotearoa, with extensive experience in the adult education sector. As a researcher, a resource developer and an experienced workshop facilitator, she works in several collaborative projects focusing on literacy, numeracy, and cultural capability for tertiary practitioners and educators; co-designing of iwi/tribal training and education plans; cultural strategic planning with organisations; development of a suite of Māori cultural capability resources with digital badges.
Liza Kohunui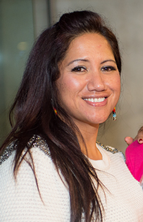 Ko Te Arawa me Tūhoe ōku iwi, Ko Lisa Kohunui ahau!
Liza is currently the Literacy/Numeracy Co-ordinator for foundation level courses at Te Whare Wānanga o Awanuiārangi. She is also one of a group of workshop facilitators contracted by Ako Aotearoa. With extensive experience in the tertiary sector, Liza has delivered programmes with the Department of Corrections and at Te Wānanga o Aotearoa.
Ako Aotearoa badges
Participants can earn Ako Aotearoa digital badges as evidence of participation and completion of workshop requirements.
Māori Cultural Capability (MCC) pathway
After this workshop, participants can pursue the following options to continue their professional development: