WORKSHOP
Who's got the map? Planning student-centred learning sessions
Duration
This is an online course
Price
Email info@ako.ac.nz for pricing

Work with other participants to plan a student-centred teaching and learning session that aims to meet a set of SMART learning outcomes.
Workshop Details
In this in-house workshop, participants will work together to plan a student-centred session that aims to meet SMART learning outcomes.
By the end of the session participants will be able to use a template to plan a student-centred teaching and learning session that aims to meet a set of SMART learning outcomes.
Note: Depending on the needs of the participants and/or organisations involved, more or different outcomes may be included.
Who is this in-house workshop for?
This workshop is best suited for new teachers or teachers who are new to planning learner-centred sessions. More experienced teachers who are looking for new approaches to panning may also find value.
Ideally participants will have completed the What are we going to learn? Writing SMART learning outcomes session prior to this workshop.
About the facilitator
While teaching hairdressing students for 13 years Julia gained her Adult Education degree and then her Master of Education (hons). She received an Ako Aotearoa Tertiary Teaching Excellence Award for Sustained Excellence in 2008. She has gone on to help others extend their teaching practices through roles in Capability Development and in the School of Education at Wintec. She is currently operating as an independent consultant.
Julia is passionate about developing teaching and learning through reflective, collaborative and holistic practice.
Contact your local hub to book an in-house workshop on this topic.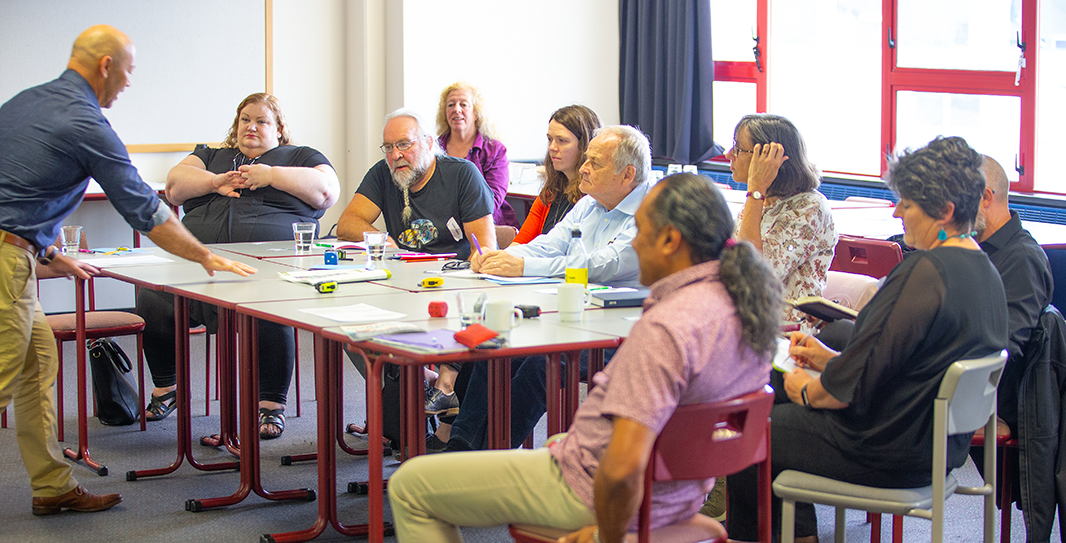 Taking that next step in your professional learning and development is easy with Ako Aotearoa. Everything we do is evidence-based. Everything you'll learn is practical, high-quality, effective and sustainable.
We offer three main ways to learn and develop with us.
In-house Learning and Development
We can come to you to deliver in-house professional development.

Contact us

to discuss your needs and budget or download our in-house PLD flyer.
Public Workshops
Come to one of our half-day or full-day

public workshops

taking place throughout the year in different parts of the country.
Online learning courses
Our online courses use a combination of synchronous and asynchronous, facilitated learning and incorporate time for practical application.