WORKSHOP
Growing numeracy | Building confidence with numbers
Duration
Three-week online course
Price
$210 + GST

Discover skills and resources to improve numeracy instruction and help learners increase their confidence and competency with numbers.

This workshop is tailored to tutors delivering foundation courses and tutors who cover numeracy skills as part of vocational courses.

This workshop will be offered based on demand. Contact us to register your interest.
Workshop Details
In tertiary education, particularly within vocational subjects, there are a significant number of learners with anxiety about calculations and with poor previous achievement in "maths". This blended learning opportunity provides educators with skills and resources to help learners overcome those limitations.
This course has two facilitated online sessions with an online mentor available throughout to provide support and feedback on your use of the resources with your learners.
Course outline:
Session 1 – 90-minute online introductory session facilitated by Mike Styles
Practice period – Participants will have three weeks to trial resources and methods discussed during the online session with their learners. A forum will be available for participants to share their progress, discuss issues and raise queries with the facilitator and within the group
Session 2 – 90-minute online session to discuss and evaluate outcomes of the trial period and conclude the course
About the facilitator:
Mike Styles is the National Specialist Literacy and Numeracy for Primary ITO. He is also a self-employed consultant working in the area of adult dyslexia support and advice for education organisations and companies across the workforce in matters of dyslexia and other learning differences. Mike has worked in education for most of his working life and in the adult literacy and numeracy sector for the past 18 years.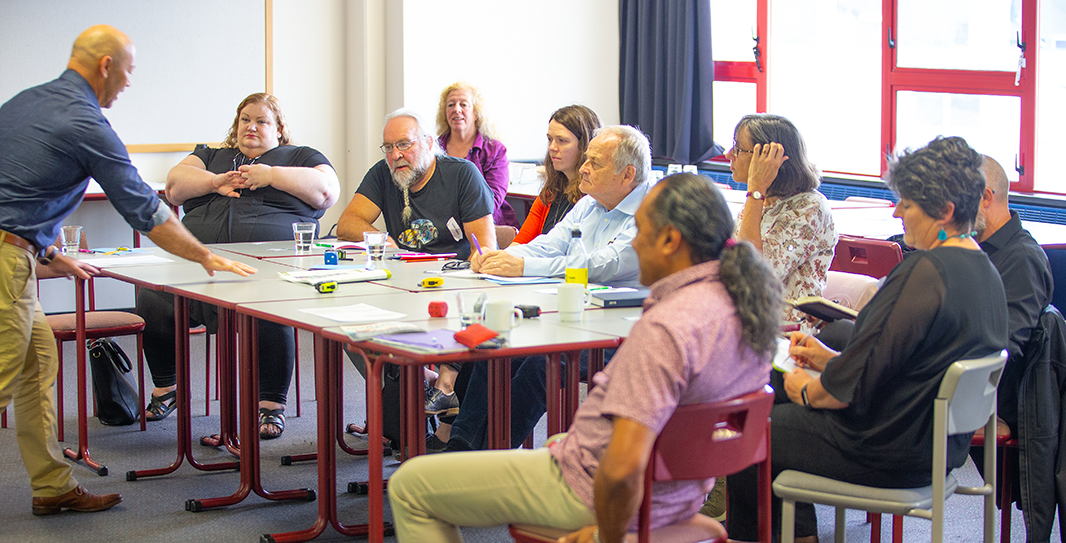 Taking that next step in your professional learning and development is easy with Ako Aotearoa. Everything we do is evidence-based. Everything you'll learn is practical, high-quality, effective and sustainable.
We offer three main ways to learn and develop with us.
In-house Learning and Development
We can come to you to deliver in-house professional development.

Contact us

to discuss your needs and budget or download our in-house PLD flyer.
Public Workshops
Come to one of our half-day or full-day

public workshops

taking place throughout the year in different parts of the country.
Online learning courses
Our online courses use a combination of synchronous and asynchronous, facilitated learning and incorporate time for practical application.
See the full range of public workshops available in the Northern, Central and Southern regions.