WORKSHOP
ePosts online | Enhancing tertiary learning and teaching through technology
Duration
3 week online course
Price
$210 + GST (includes booking fees).

Explore and assess technology solutions, along with resources to facilitate technology enhanced learning, to enhance learning engagement and add value to the teaching and learning experience across different contexts.
Workshop Details
Can technology enhance learning and engage your learners?
The focus of this online course is to raise awareness of the potential of educational technology to enhance learning and teaching. This will include:
Introduction to a number of technology solutions, assessing their appropriateness against individual contexts.
Exploration and sharing of resources that facilitate technology enhanced learning to engage and add value for learners.
The learning outcomes are:
Compare a number of learning technology solutions.
Assess their suitability for use in a range of learning contexts.
Identify technology solutions that will support the development of key skills such as: communication; collaboration; problem solving and creativity.
Course outline
This is a three-week course which requires attendance at three facilitated online sessions along with some weekly learning activities. Participants will have access to the online course materials at all times and there will be daily facilitation and support available.
In total, this course should take an average of 12 hours of learning, which equates to 4 hours per week.
Who should attend
ePosts online is designed to support new tertiary teachers and experienced teachers new to technology, keen to investigate and implement innovative learning technology solutions.
About the facilitator
Facilitator Ruth Boal has worked in the tertiary education sector for over 20 years, both in Scotland and New Zealand. She is passionate about learning, and the use of educational technology that engages learners in ways they may never have experienced before.
"The most rewarding aspect of my work is seeing the difference alternative learning and assessment approaches can have for learners who have found education difficult in the past".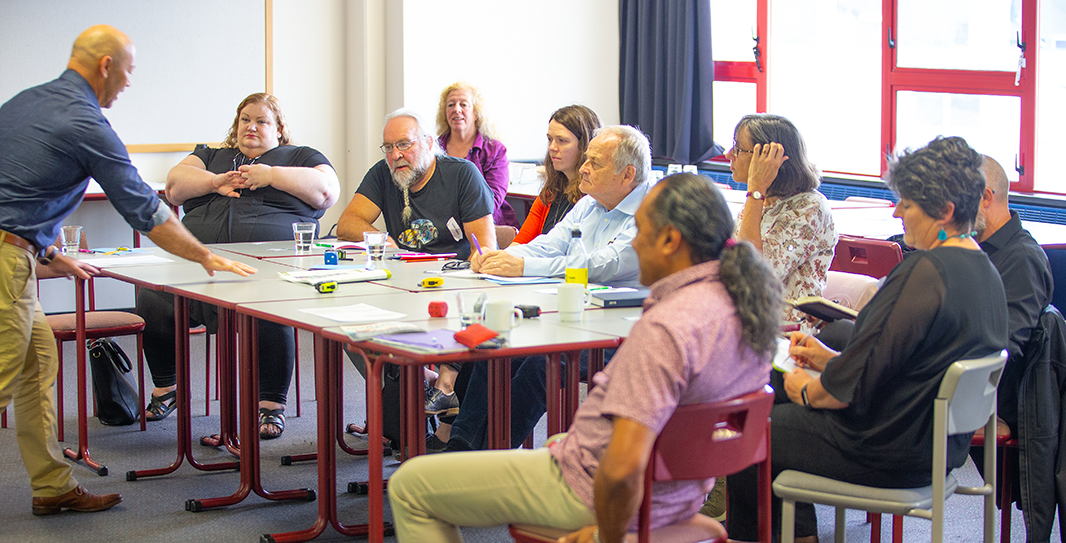 Taking that next step in your professional learning and development is easy with Ako Aotearoa. Everything we do is evidence-based. Everything you'll learn is practical, high-quality, effective and sustainable.
We offer three main ways to learn and develop with us.
In-house Learning and Development
We can come to you to deliver in-house professional development.

Contact us

to discuss your needs and budget or download our in-house PLD flyer.
Public Workshops
Come to one of our half-day or full-day

public workshops

taking place throughout the year in different parts of the country.
Online learning courses
Our online courses use a combination of synchronous and asynchronous, facilitated learning and incorporate time for practical application.
See the full range of public workshops available in the Northern, Central and Southern regions.