WORKSHOP
Kia eke ki te taumata - Success for Māori in tertiary education
Duration
Full-day
Price
$320 + GST (includes booking fees)

For all educators (Māori and non-Māori) who work with Māori learners. Examine enhancing success rates, teaching with Te Tiriti o Waitangi in mind, understanding Māori learners and implementing kaupapa Māori.
Workshop Details
This akomanga (workshop) is designed for all educators (Māori and non- Māori) who work with Māori learners.
Through reflection, discussion and practical activities, participants will make connections to their own teaching context and explore some of the key findings from studies that investigated:
understanding Māori learners
enhancing success rates for Māori learners
looking at Te Tiriti o Waitangi and discussing its implications for tertiary teaching
implementing Kaupapa Māori.
The workshop facilitator will tailor the akomanga to ensure that it meets the needs of participants.
The follow-up evaluation will assist participants to track how the links they developed to their own context at the akomanga progress to enhanced learner outcomes.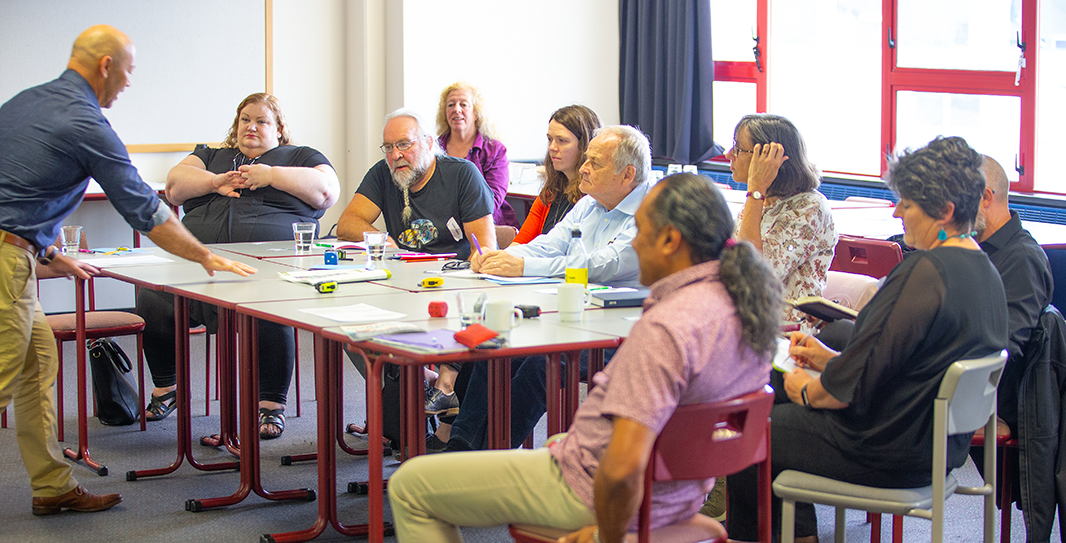 Taking that next step in your professional learning and development is easy with Ako Aotearoa. Everything we do is evidence-based. Everything you'll learn is practical, high-quality, effective and sustainable.
We offer three main ways to learn and develop with us.
In-house Learning and Development
We can come to you to deliver in-house professional development.

Contact us

to discuss your needs and budget or download our in-house PLD flyer.
Public Workshops
Come to one of our half-day or full-day

public workshops

taking place throughout the year in different parts of the country.
Online learning courses
Our online courses use a combination of synchronous and asynchronous, facilitated learning and incorporate time for practical application.
See the full range of public workshops available in the Northern, Central and Southern regions.