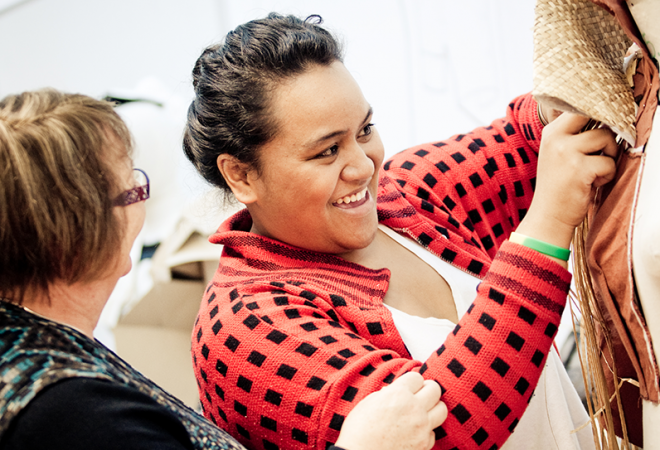 WORKSHOP
Achieving student success | Unpacking a Pasifika resource kit
Duration
Full-day
Price
$320 + GST (includes booking fees)

Gain greater understanding of Pacific perspectives and explore a newly developed tool for a range of strategies and resources to assist you with more meaningful engagement with your Pasifika learners.

This workshop will be offered based on demand. Contact us to register your interest.
Workshop Details
This full-day workshop will unpack a range of strategies and resources from the 'Pasifika Resource kit' that will assist educators in engaging with Pasifika students in more meaningful ways.
The understanding of effective teaching and learning strategies as well as effective culturally responsive pastoral care to support Pasifika students at tertiary institutions is critical if educational institutions are to aim for increased Pasifika success within their institutions.
Through active participation, the facilitators will lead attendees through lively, practical exercises as a way of experiencing a multiplicity of Pasifika perspectives.
The Pasifika Resource Kit was developed as a result of the findings from a collaborative research project Change Strategies in enhancing Pasifika Success in 3 Tertiary Institutions in Canterbury. The collective Pasifika student voice from the three institutions, were the building blocks in the development of this resource kit.
About the facilitators

Pauline Luafutu-Simpson
Pauline is a Samoan Kiwi born in Grey Lynn Auckland. Her family moved to Christchurch when she was 9. Pauline has been involved with the Christchurch Pasifika community over a number of years and has an enduring interest and passion in Pasifika education.
Ashalyna Noa
Ashalyna is a New Zealand born Samoan, raised in Auckland and Christchurch. Ashalyna is currently working as Kaiārahi Pasifika (Ako Project) with the UC Pacific Development Team and studying towards her PhD at the Macmillan Brown Centre for Pacific Studies.
Sam Uta'i
Sam is descendant of Sā Tu'u'ū & Sā Vaeafē. Born in Auckland, Sam finally settled in Otautahi/Christchurch and has been working at Ara for the last 20 years.
An advocate for Pacific peoples' and Sam has been active in Pasifika development & education and her work with women.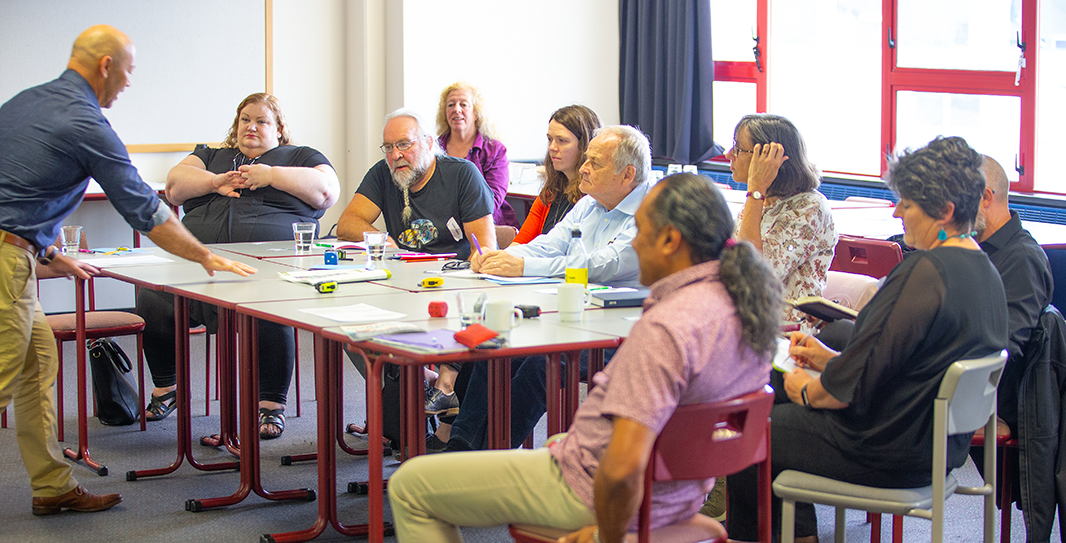 Taking that next step in your professional learning and development is easy with Ako Aotearoa. Everything we do is evidence-based. Everything you'll learn is practical, high-quality, effective and sustainable.
We offer three main ways to learn and develop with us.
In-house Learning and Development
We can come to you to deliver in-house professional development.

Contact us

to discuss your needs and budget or download our in-house PLD flyer.
Public Workshops
Come to one of our half-day or full-day

public workshops

taking place throughout the year in different parts of the country.
Online learning courses
Our online courses use a combination of synchronous and asynchronous, facilitated learning and incorporate time for practical application.
See the full range of public workshops available in the Northern, Central and Southern regions.