Derek McCormack, 2022 - 2027
Board Chair
Derek began his tertiary career as a Biochemistry teacher at Otago University and then Otago Polytechnic. He then took on the role as national leader of Association of Staff in Tertiary Education, one of the two education unions that later combined to create the current Tertiary Education Union. Moving then into education management, Derek became one of the architects of the transformation of Auckland Institute of Technology to Auckland University of Technology, becoming its Vice Chancellor in 2004. For the next 18 years, he led the advance of the new university into a major contributor of excellence and equity in higher education.
Derek has served on numerous governance and advisory boards, often as Chair, from institutional Academic Boards and Councils to national bodies such as the Authority for Advanced Vocational Awards, New Zealand Qualifications Authority, the Committee on University Academic Programmes, and Universities New Zealand, as well as various community and private education boards. Derek's governance experience also extends to the health, arts, and sport sectors at local and national levels.
Dr Cadence Kaumoana, 2021-2024
Deputy Chair
Ngāti Apakura, Ngāti Maniapoto, Te Ati Awa – Taranaki, Waikato
Cadence is the Chief Executive for the Public Health Association of New Zealand and is passionate about successful outcomes for all learners, and equitable outcomes for Māori and Pacific learners. Cadence has a strong record of success across the education sector. She is an award winning academic having begun her career as a teacher and working in various executive leadership roles.
Cadence holds a number of governance roles across other organisations and is involved in activities that support Marae, environmental, health and community prosperity.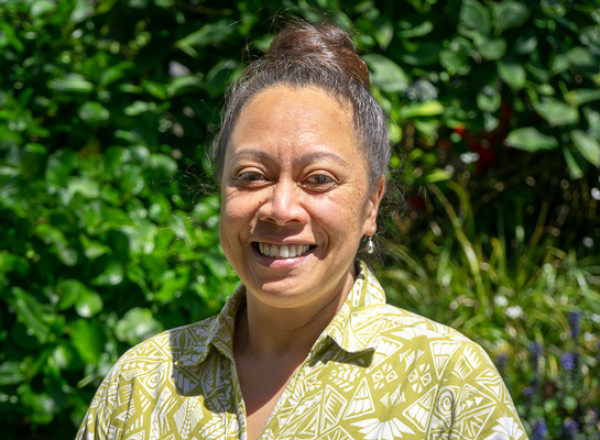 Analiese Robertson, 2020-2023
Board member
Kūki 'Airani / Te Au o Tonga / Puaikura
Analiese is the Director of Adult and Community Education (ACE) Aotearoa, with an extensive background in adult literacy, community development and education.
Qualified in adult learning, not-for-profit management and governance, Analiese has contributed to the development of ACE policy and strategies in tertiary education, and providing a voice for the sector both nationally and internationally.
She is also actively involved with a number of community organisations with a focus on capability building. She manages the annual Māori and Pasifika Hui Fono that has reached over 1000 Māori and Pasifika educators, and was instrumental in leading the only research on reconceptualising Pasifika literacy, and the development of the ACE Quality Assurance framework, Learner Pathways and Teaching Standards.
Professor Lisa Emerson, 2021-2024
Board Member
Lisa Emerson is Professor of Teaching and Learning in Higher Education, and Director, Teaching and Learning at Massey University. She is an award-winning teacher, including being awarded the Prime Minister's Supreme Teaching Award in 2008. Her research includes academic and scientific literacy, attitudes to plagiarism, New Zealand writing programmes, information literacy, learning advising, writing centres, peer tutoring, and the attitudes of tertiary teachers. Recent publications include The forgotten tribe: Scientists as writers (2017) and the edited book, Literacy across the divide: Information literacy as the key to student transition (2021), based on a three year project which explored information literacy and the role of the library in student learning.
Dr Caroline Seelig, 2021-2024
Board Member
Caroline Seelig has 30 years' experience as a senior manager in New Zealand's tertiary education sector.  Since 2009, she has been the Chief Executive of Open Polytechnic, which is proud to be a major employer in the Hutt Valley and a New Zealand leader in the field of open and distance learning.
Caroline has led institutional strategic and investment planning, and overseen flexible learning, teaching and delivery units, academic portfolio development, quality management and student support. She has also been involved in a wide range of successful collaborative initiatives and projects to drive change and innovation.
Caroline is a Board member of ESA Publications Ltd, Learning Works, Hutt Valley Chamber of Commerce and is New Zealand's representative on the Commonwealth of Learning (CoL) Board of Governors.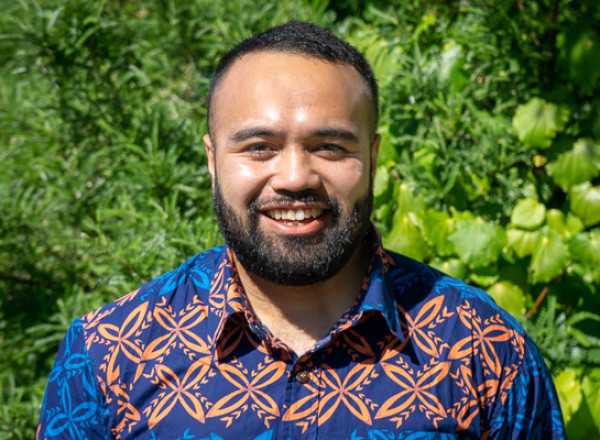 Ali Leota, 2021-2024
Board Member
Sāmoa / Mulifanua, Apolima-Uta, Letogo & Nofoali'i
Ali Leota is a recent graduate of Te Herenga Waka - Victoria University of Wellington, graduating with a Bachelor of Health degree majoring in Population Health, Policy and Service Delivery. He is currently working as a Population Health Advisor for the Hawkes Bay District Health Board.
Ali is also the co-founder and former National President of Tauira Pasifika - the national voice of Pasifika students in tertiary education, a student-led organisation that represents the collective.
Ali is passionate about ensuring that student voice is a valued part of decision making, and that higher education is more accessible for Pacific peoples, particularly after the success of the Fairer Fares campaign he co-led that saw the implementation of a tertiary student fare on to the Greater Wellington Region public transport network.
Associate Professor Maggie Hartnett, 2022-2025
Board Member (Massey University Representative)
Maggie Hartnett is the Director of the Teaching Academy responsible for academic staff professional development at Massey University. She is a Senior Fellow of AdvanceHE and has worked in the tertiary education sector for over 20 years holding academic positions at the Western Institute of Technology (WITT), Waikato Institute of Technology (Wintec) and Massey University.
Her research interests include motivation, and engagement in digital environments, technology-enabled learning, digital inclusion, and emerging educational technologies. She has served as an executive board member for the Flexible Learning Association of New Zealand (FLANZ) and as the Associate Editor for the Journal of Open, Flexible and Distance learning (JoFDL).