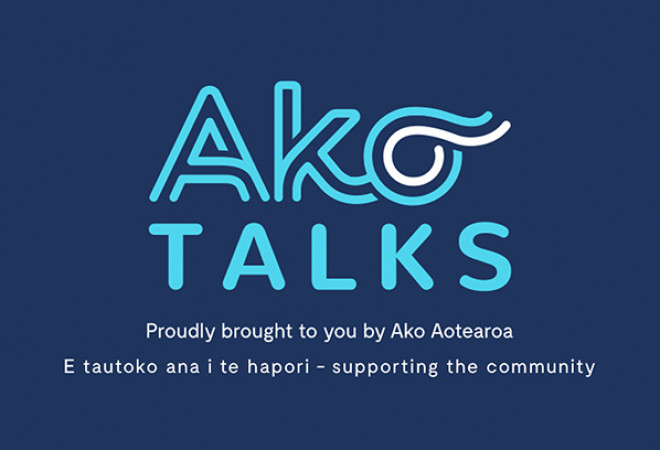 Resource Collection
Ako Talks
Supporting learners

,

Supporting staff

,

Learning designs and teaching strategies
Project Details
Ako Talks, launched in May 2020, is a series of short topical presentations designed to help educators stay connected with leading tertiary educators during the pandemic. The presentations contain many valuable learnings, insights and resources developed through our co-funded projects.
Key Points to Note:
The series is designed to connect busy tertiary-focused educators, managers, support staff, employers and agencies to free, high quality, evidence-based information and resources aimed at supporting success for all learners.
Develop skills and knowledge to recognise and support learners with dyslexia, and other neurodiverse conditions, to achieve their potential.
Learn how to support learners with dyslexia, and those with other reading difficulties, in their reading and writing development.