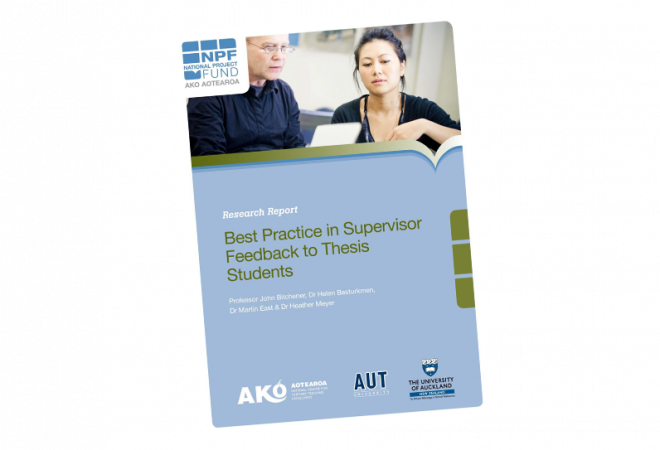 Best practice in supervisor feedback to thesis students.
Supporting learners

,

Supporting staff
Published: 7 December 2011
A research report prepared by JohnBitchener, Helen Basturkmen, Martin East and Heather Meyer.
ISBN: 978-0-473-19648-6.
An 18-month project to investigate what supervisors and research students in New Zealand universities identified as best practice in providing feedback to thesis writers.