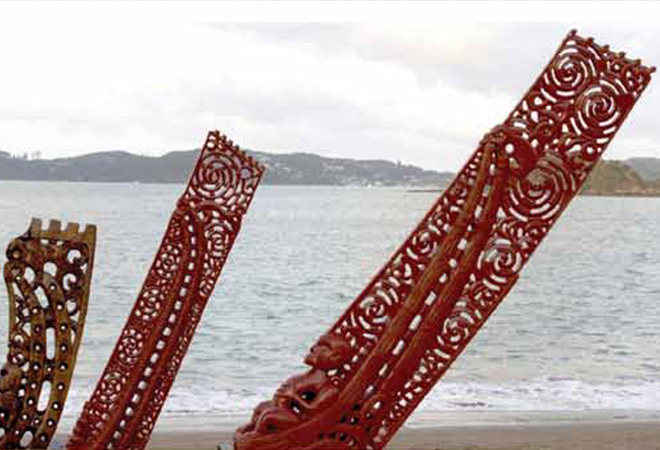 PROJECT
Ngā Taonga Whakaako: Bicultural competence in early childhood education
Supporting learners

,

Educational outcomes

,

Māori learner success

,

Supporting staff

,

Learning designs and teaching strategies

,

Teacher professional development

,

Mātauranga Māori

,

Māori learning/teaching pedagogies

,

Tikanga Māori

,

Te Reo Māori

,

Kaupapa Māori

,

Values-based learning

,

Te Tiriti o Waitangi

,

Māori learner success
Status
Project Details
A project to explore the bicultural competence of early childhood teachers within Aotearoa-New Zealand and develop bicultural teaching and learning tools for New Zealand early childhood teachers.
Aims:
The primary aims of the research project were to better understand bicultural competency in early childhood education within New Zealand-Aotearoa and to gauge how Māori and non Māori educators perceived the level of bicultural competency within the early childhood education sector.
Methodology:
The research team adopted a kaupapa Māori methodology that featured:
an environmental scan to identify existing models of mainstream and kaupapa Māori practice and bicultural teaching and learning programmes
a literature review to position the study (which revealed 14 percent of early childhood education services in Aotearoa New Zealand reported being either bicultural or able to include some, unspecified, Māori language in their services and programmes)
data gathering from a range of participants using qualitative methods such as face-to-face hui, focus groups, online surveys and interviews
involvement of a wide range of participants, including Māori and non-Māori student teachers, graduates, early childhood teachers and initial teacher training providers and marae-based tangata whenua involving whānau, hapū and iwi at five sites.
Team
Ngaroma Williams
Project Leader
Te Tari Puna Ora o Aotearoa/New Zealand Childcare Association (now called Te Rito Maioha Early Childhood New Zealand)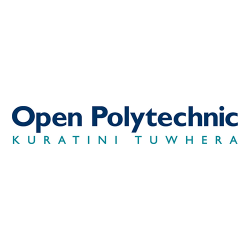 Mary-Elizabeth Broadley
Open Polytechnic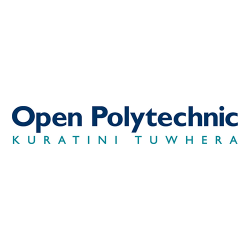 Keri Lawson-Te Aho
Open Polytechnic
Key Findings
Findings from the literature review
Substantial progress had been made in the development of a bicultural early childhood sector.
However, there was still a long way to go towards the implementation of the goals and aspirations contained within Te Whāriki, New Zealand's bicultural early childhood curriculum.
A number of persistent challenges continued to hinder the full implementation of Te Whāriki.
Early childhood education teachers still struggled with very basic Māori language and cultural competencies.
In addition, there was no definitive set of cultural competencies and measures for the early childhood sector to underpin the implementation of Te Whāriki.
There was a need for transformation at all levels of the early childhood sector to realise the vision of a fully-bicultural early childhood sector.
There was a need for the development and establishment of bicultural competencies for early childhood education delivery in the Aotearoa New Zealand.
Themes identified from the qualitative data
The need for accountability to Māori was identified.
The need to know one's own cultural identity was identified.
Bicultural competence was another key theme identified.
The research identified barriers to the implementation of te reo Māori within the early childhood sector.
It also identified barriers to the implementation of tikanga Māori within the early childhood sector.
It clearly identified the need for resources and professional development.
Ako was the final key theme identified in the qualitative data.
Key Recommendations
Medium-term recommendations for the sector
Support for early childhood educators | Ensure educators understand and can implement kaupapa Māori principles, protocols and practices.
Focus on bicultural development | Use this focus to support the implementation of the Māori world views within the contexts of early childhood education.
Mentor early childhood teachers | Provide effective and tailored mentoring to build the confidence and competence of teachers in te reo Māori me ōna tikanga and to achieve successful outcomes.
Provide bicultural tools | Give student teachers, qualified teachers and teacher educators early childhood education professionals the tools they need to build and integrate kaupapa Māori into early childhood education.
Use a range of bicultural delivery modes | Support the implementation of bicultural resources into early childhood settings through the use of different delivery modes such as bicultural mentoring, ako and tuakana/teina.
Offer experiential learning opportunities | Give educators the opportunity to learn using a range of hands-on tools (paper or digital) such as waiata booklets, tikanga Māori reference information, te reo Māori phrases and te reo Māori proverbs.
Endorse noho marae learning | Provide Māori cultural experiences as a way to learn and give tangata whenua the opportunity to discuss with their local history and tikanga.
Use Tātaiako (2011) as a tool for change | Encourage use of Tātaiako, an existing cultural competency framework (spanning four stages of a teaching career), which links to the New Zealand Teachers Council's Graduating Teacher Standards and Registered Teacher Criteria.
Immediate recommendations for the sector
Tūtohutanga tuatahi – Recommendation 1 | Make Ngā Taonga Whakaako, the bicultural teaching and learning tools, readily available to the early childhood sector.
Tūtohutanga tuarua – Recommendation 2 | Promote the two best-practice research frameworks among researchers.
Tūtohutanga tuatoru – Recommendation 3 | Carry out further research to explore Forsyth and Leaf's (2010) idea that the early childhood education sector may need to move from using the term biculturalism to that of bicultural development.