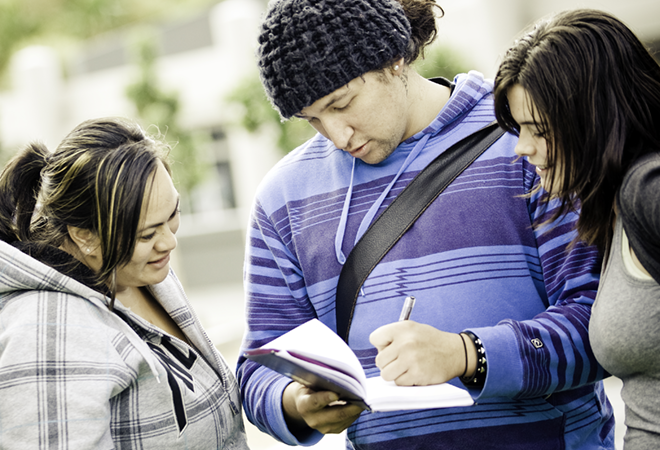 PROJECT
Culturally Relevant Peer Support for Māori and Pasifika Student Engagement, Retention and Success
Supporting learners

,

Pacific learner success

,

Māori learner success

,

Teacher professional development

,

Māori learning/teaching pedagogies

,

Tikanga Māori

,

Kaupapa Māori

,

Values-based learning

,

Assessment and evaluation

,

Te Tiriti o Waitangi

,

Māori learner success

,

Bridging and transition
Status
Project Details
A project completed in 2008, undertaken by the Open Polytechnic, to trial a programme of culturally relevant peer support with first-year Māori and Pasifika students studying in degree and diploma programmes at the Open Polytechnic.
Aims:
The main aims of the project were to:
welcome students to the Open Polytechnic learning community and help make a positive start to study
help students plan their study and manage assignment tasks
help students identify areas where they needed support and provide that support
encourage students to contact their tutor or other staff for assistance with any concerns.
Methodology:
The project methodology involved:
a review of the literature
interviewing students about the effectiveness of the peer support programme
analysing peer support programme records and students' academic records.
Team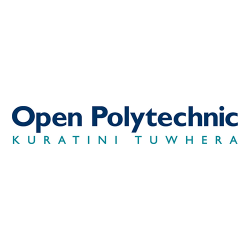 Catherine Ross
Project Leader
Open Polytechnic
Key Findings
The key findings from the project included:
The peer support programme was developed in response to recommendations made at the Open Polytechnic Māori and Pasifika Advisory Groups' hui and fono in 2007 in addition to the Learning Centre's desire to provide culturally relevant support for Māori and Pasifika learners to enhance their learning and success.
The results of the programme reveal that first year Māori and Pasifika students, studying at a distance, value the opportunity to have regular contact with knowledgeable peers in addition to their tutors. They find the contact encouraging and motivational; it enables them to deal more effectively with the demands of study and to feel part of a learning community. This contact, which occurs at key decision-making points in students' progress through their courses, assists in the identification of issues that might be a barrier to that progress and provides opportunities to resolve these in a timely manner.
Students, particularly Māori students, placed great importance on belonging – the notion of tatau tatau. They considered that the regular contact with the peer supporters had contributed positively to their sense of belonging. This response from students is an indication of how culturally relevant the peer support programme is even when departure is imminent.
Key Recommendations
The key recommendations and suggestions for practice from the project included:
Academic counselling and pre-enrolment advice | The majority of the students who had low or no secondary school qualifications did not complete their courses successfully. This result aligns with other research which found that for Māori students entering degree study for the first time as adults, they need to have achieved higher levels of school qualification. Students who enrolled as part-time learners in two or more courses were less successful than those enrolled in only one course. Effective pre-enrolment advice about course choice and workload can improve outcomes.
Study skills assistance | The provision of timely and appropriate study skills support is important to students and is effective in building confidence and skills. Many students in the peer support programme found that managing study along with work, family and other commitments was challenging. Knowing what to expect from tertiary study and developing the skills and strategies to deal with the academic demands can help mitigate those challenges. Orientation processes and preparation programmes help to clarify expectations, and study skills support enhances student engagement in learning.
Meaningful and regular contact with students | Students reported that the regular contact with the peer supporters was encouraging and motivational. They said also that it contributed to their sense of belonging which they regarded as very important. Students need to feel accepted and that they belong and regular contact with teaching and peer support staff contributes to this. Additionally, contact with students is a key to in-course retention in open and distance learning. Such contact assists in the identification of issues that might be a barrier to successful completion and provides opportunities to resolve these in a timely manner.
Peer mentoring and support services | Students reported positive outcomes from their contact with the peer supporters. Particularly important to them was the notion of tatau tatau (the opportunity to belong to a learning community) which was fostered through the contact with the peer supporters.
Withdrawal from studies | Provide advice and assistance to students who indicate they might withdraw from their studies or transfer to the next semester. Results show a discrepancy between students who completed a formal withdrawal application and those who did not. It appears that students are reluctant or don't know the processes for withdrawal (this pattern was similar with transfers). Not formally withdrawing can have repercussions if a student wants to re-enrol. Students who were not succeeding tended to fade away rather than keep on with their study despite encouragement from the peer supporters.
A research report prepared by Catherine Ross.
(PDF, 212 KB, 26-pages).