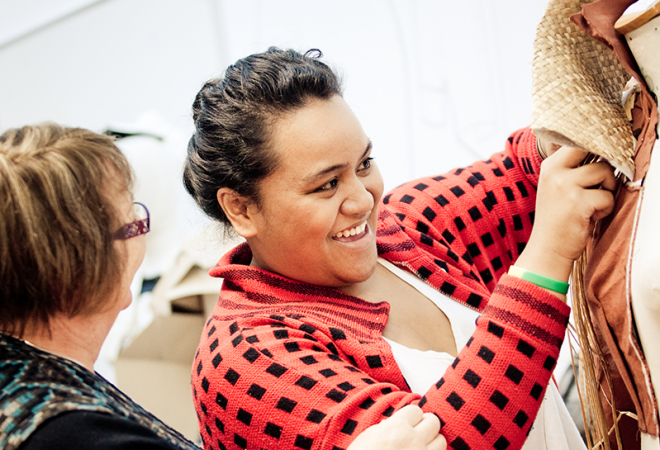 PROJECT
Successful Teaching and Learning Strategies for Māori, Pacific and Youth Learners
Supporting learners

,

Educational outcomes

,

Pacific learner success

,

Māori learner success

,

Learning designs and teaching strategies

,

Teacher professional development

,

Mātauranga Māori

,

Te Reo Māori

,

Kaupapa Māori

,

Values-based learning

,

Te Tiriti o Waitangi

,

Māori learner success
Status
Project Details
A project documenting successful teaching strategies used at Whitireia New Zealand to improve Māori, Pacific and youth learner success. Includes a research report and tutor resource to download.
Aims:
This project aimed to collate best practice stories and exemplars of successful teaching and learning for Māori, Pacific and youth learners at Whitireia Polytechnic. It aimed to use this information as the basis for establishing a foundation of successful teaching practice across Whitireia.
Methodology:
The research project used an exploratory and strengths-based methodology. Staff were encouraged to share what they considered useful and successful teaching and learning strategies. Students were interviewed to investigate what they considered was useful and helpful in their learning journey.
Team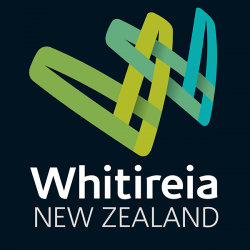 Ria Tomoana
Project Leader
Whitireia New Zealand
Key Findings
Strong relationships within the learning space were necessary to have trust, not just between tutor and students, but also between students.
Belief by tutor that all students have the ability to achieve was important.
It was also important to be mindful that every student was different, even within the categories of Māori, Pacific and youth. It was about trying to find the space in teaching to allow all student differences to be valued, acknowledged and reflected.
There was a need for the tutor to be reflective in their practice.
At the heart of staff experiences was the importance of relationship development and cultural responsiveness particular to Māori, Pacific and youth learners.
Basic principles of teaching were also a strong common factor across all participants.
Key Recommendations
Use the findings to clarify and define what the Whitireia Way means in practice | Clarify what successful teaching and learning experiences for Māori and Pacific and youth looks like in terms of approaches and specific activities taken by Whitireia staff.
Use the research to develop a practical resource | Design a resource to help staff to give effect to the Whitireia Way.
Provide practical guidance on the Whitireia Way | Ensure staff are supported to bring the Whitireia Way into their teaching and learning practice and embed the Whitireia values in teaching and learning practice across Whitireia.
A report prepared by Ria Tomoana.
(PDF, 1.1 MB, 36-pages).
This resource is aimed at tutors seeking new teaching approaches, serving as both a self-evaluation tool to enhance teaching and learning spaces and offering a selection of useful tips aligned with local, national, and international research, fostering a culture of success.