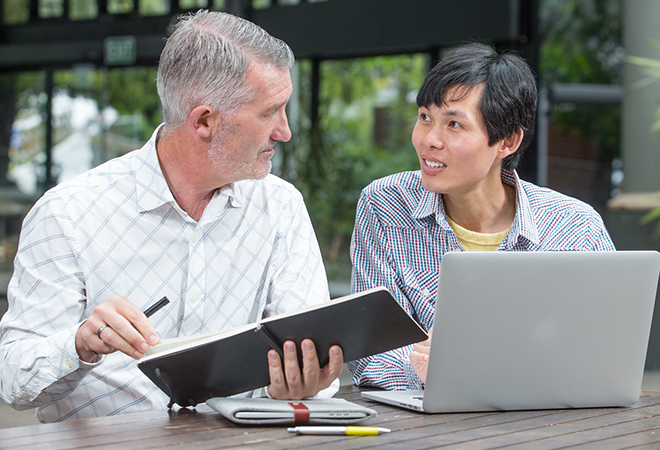 PROJECT
Understanding and supporting organisational change in e-learning
Supporting learners

,

Supporting staff

,

Distance and flexible learning

,

Learning designs and teaching strategies
Status
Project Details
An 2-year project to examine e-learning capabilities in the New Zealand tertiary sector and technology-driven institutional change management approaches, by applying the e-learning Maturity Model (eMM). A collaboration of Victoria University, Massey University, AUT University, University of Auckland, University of Canterbury, Waikato Institute of Technology, New Zealand Tertiary College and Te Whare Wānanga o Awanuiārangi.
Aims:
The project aims were to:
use the eMM to provide baseline data on e-learning capability at the beginning and end of the project timeline to inform change and improvement activities and provide evidence of their impact over the duration of the project
work with the staff of participating institutions to understand and support the explicit and implicit processes used to change and improve the e-learning experiences of students and staff in a manner consistent with the institutions' contexts, wider objectives and resource constraints
identify and publish case studies illustrating how institutions of different types and contexts can successfully change and improve their e-learning activities to improve the quality of the student and staff experience of e-learning, and how information from the eMM supports and informs this process.
Methodology:
The project used an action research methodology which involved:
undertaking eMM capability assessments that required the participation of a number of staff and the gathering of a corpus of relevant evidence
a series of structured interviews with key staff in order to gain insights into the organisational culture, and to look for evidence of change processes in response to the eMM assessments
face-to-face workshops held at each institution, following the initial assessment, in order to stimulate a response consistent with the eMM's model of organisational improvement.
Team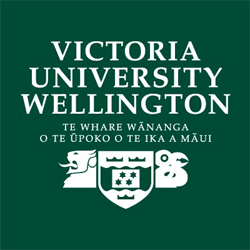 Dr Stephen Marshall
Project leader
Victoria University of Wellington
Key Findings
The analysis presented in the report suggests that leaders need to consider a set of key factors when considering how their institution can change and respond to the opportunities offered by technology, namely:
Time: allowing sufficient time for experience and systems to develop to the point that they can support change and also being able to sustain the rapid pace of change flowing from success.
Leadership: maintaining the strength and clarity of leadership while also allowing for models of shared leadership and engagement consistent with collegiality and participatory innovation.
Strategic and operational outcomes: identifying clear operational benefits from the use of technology and associated changes and having a robust strategy able to support their achievement and the confidence to maintain that strategy despite external and internal challenges.
External coercion: recognising and managing the threats and opportunities arising from the actions of external actors in the sector, in particular government agencies.
Chance: being able to manage the random events that affect organisations with effective risk management strategies and an organisational agility able to respond in a timely and positive manner to unexpected situations
Key Recommendations
Recommendations and implications for organisational change and New Zealand tertiary education:
National strategies for e-learning | To develop national strategies for e-learning that go beyond infrastructure to consider wider issues of learning design and flexibility that promote wider access and improve educational outcomes for individuals.
Systems-level view of e-learning | This project highlights the need to adopt a systems-level view of e-learning rather than a technology- or performance-driven model.
Transformative vision | New Zealand tertiary education needs a return of a transformative vision if much of the potential of e-learning is to be realised.
Technological innovation and transformation | The eMM model is intended to help organisations realise the benefits of technological innovation and transformation through systemic and strategic organisational change, but there needs to be a reason for institutional leaders to take what appears to be a risky step. The results from these case studies both illustrate the possible positive outcomes of change and also show some of the reasons why it is necessary, or even inevitable.