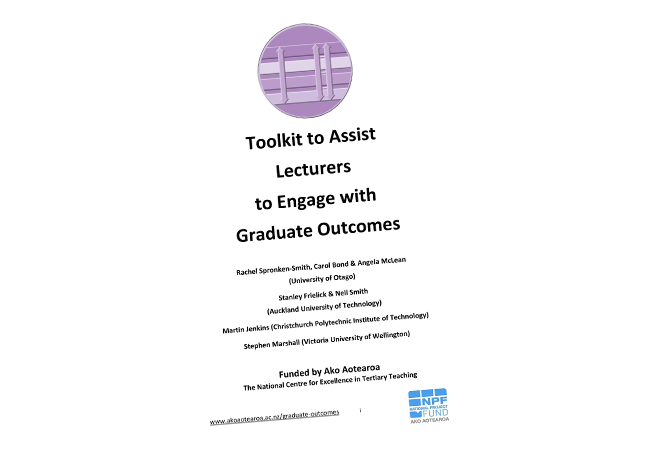 Toolkit to assist Lecturers to engage with graduate outcomes.
Educational outcomes

,

Learning designs and teaching strategies
Published: 6 July 2013
A toolkit prepared by Rachel Spronken-Smith, Carol Bond, Angela McLean, Stanley Frielick, Nell Smith, Martin Jenkins and Stephen Marshall.
Research into exploring how higher education institutions in Aotearoa New Zealand are engaged with graduate outcomes.