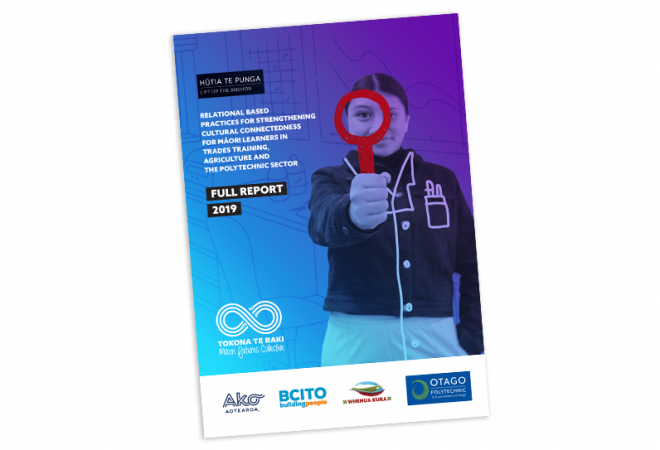 Hūtia Te Punga
Learner Access and Pathways

,

Educational outcomes

,

Māori learner success
Published: 14 May 2020
This report from the project Hūtia Te Punga, provides the background to the project and shares the critical findings and change recommendations.
This report draws on the voices and perspectives of the project's participants. Organisational leadership, trades industry leaders, kaiako, learners, apprentices, and other staff contributed to the research findings.
Hūtia te Punga (lift up the anchor) was a two year collaborative project which was part of a larger change agenda to drive systems-level change to improve the educational experience and outcomes for Māori learners.
Partnered with
Te Tapuae o Rehua, University of Canterbury, Otago Polytechnic, the Building and Construction ITO, and Whenua Kura