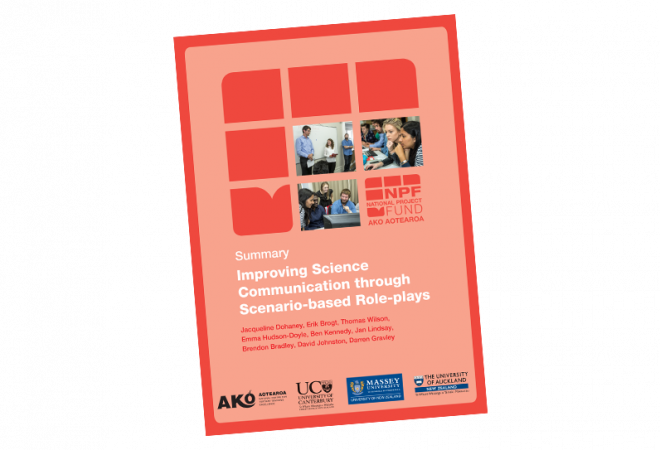 SUMMARY REPORT | Improving Science Communication through Scenario-based Role-plays.
Supporting learners

,

Learning designs and teaching strategies

,

STEM
Social and Behavioural Science
Published: 12 August 2016
A report prepared by Jacqueline Dohaney, Erik Brogt, Thomas Wilson, Emma Hudson-Doyle, Ben Kennedy, Jan Lindsay, Brendon Bradley, David Johnston, Darren Gravley.
ISBN: 978-0-947516-09-3 (online)
ISBN: 978-0-947516-10-9 (print).
Want to translate science into plain language? This research aimed at New Zealand scientists will tell you how.
Partnered with
The University of Canterbury