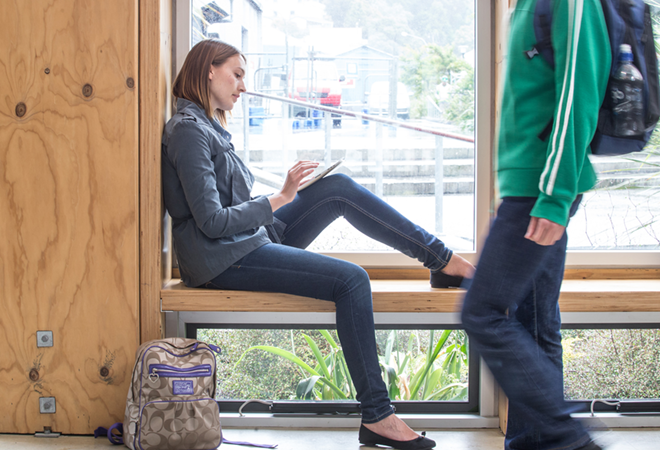 PROJECT
Intervention for retention through distance education: A comparison study
Educational outcomes

,

Distance and Flexible Learning

,

Learning Designs and Teaching Strategies

,

Strategic Leadership and Change
Status
Project Details
A project completed in 2011, undertaken by Laidlaw College, Auckland, to assess the extent to which purposeful interventions influence student retention in distance education, both for first time and returning students.
Aims:
The main aim of the project was to implement a series of interventions to improve student retention including:
pre-enrolment counselling
firmer late enrolment procedures
introducing an orientation course
general messages of support offered during the semester by academic support personnel
personal contact with students identified as 'at risk' by academic support personnel.
Methodology:
The project had several steps:
a review of the literature about student retention
analysis of Laidlaw Colleges student retention and success trends
survey of students who had withdrawn from or not completed at least one course were asked about the reasons for their withdrawal and non-completion
follow up interviews with about half the students who had completed the survey
survey of 'at risk' students who had completed their courses were asked about their study persistence, and whether they had considered withdrawing from their courses at any stage
follow up interviews with about half the 'at risk' students who had completed the survey.
Team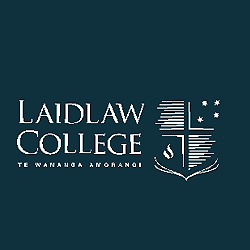 Mark Nichols
Project Leader
Laidlaw College, Auckland
Status
Funding
$9,850.00 (excl GST)
$9,850.00
Regional Hub Project Fund
Key Findings
The key findings from the project included:
This project was successful in influencing student retention in distance education, both for first time and returning students, through purposeful interventions such as pre-enrolment surveys, pre-enrolment counselling, firmer late-enrolment procedures, an orientation course, and the further activities of academic support personnel.
Across two comparable student groups the interventions implemented help improved the course retention of first-time distance students from 57% in 2008 to 81.7% in 2009. This improvement translates to the retention of 9 EFTS (Equivalent Full Time Students) for Laidlaw College's Centre for Distance Learning (CDL). Across its entire student group, CDL retained approximately 14.5 EFTS as a direct result of the interventions.
There was no discernible pattern to student withdrawal from the Semester One, 2008 students; however, the Semester One, 2009 results demonstrate that support services make a demonstrable improvement in retention.
In the case of CDL, first-time student course completion rose by 24.7 points across a single semester, with at least 20 points attributable to changes made within the department's own operations. Given that the only changes unique to the department between Semester One, 2008 and Semester One, 2009 was the introduction of four support interventions, the link between these interventions and the improved retention is beyond question.
Key Recommendations
The key recommendations from the project include:
Analysis of outcomes and interventions | Distance providers performing below national benchmark statistics are able to improve their performance through an analysis of their outcomes and subsequent interventions.
Benefits of interventions | Small and medium-sized institutions have much to gain from simple interventions that target those students particularly at risk. Likewise, larger institutions will find that smaller percentage gains across a larger EFTS base will result in significant returns.
Identify the causes of poor retention | The key to the improvements in retention highlighted by this project were firstly to "spot the leaks" in student achievement. The subsequent implementation of the interventions is achievable and rewarding for students as well as providers.
Key points for interventions | from the literature review, ACT (2004) suggests that institutions base their interventions on four points: develop and implement a comprehensive set of support services that meet student needs; align the academic environment so that it is congruent with the academic and non-academic needs of students; implement a monitoring system looking at key student characteristics linked to likelihood of success and continue to update profiles of students at risk of dropping out; and determine the cost/benefit of retention activities to assist with decision-making relating to interventions. Such an institutional approach helps to ensure a good return on intervention investment, focusing support activities where they are most needed and ensuring a long-term institutional commitment to funding retention strategies.
A research report prepared by Mark Nichols.
(PDF,610 KB, 27-pages).