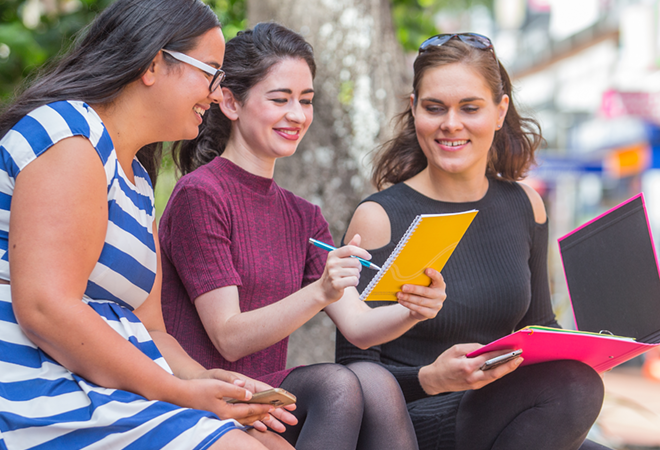 PROJECT
Learning to Conduct Collaborative Social Work Research in the Field
Supporting learners

,

Educational outcomes

,

Workplace learning

,

Distance and flexible learning

,

Research Methodologies
Social and Behavioural Science
Status
Project Details
A project, completed in 2012, to facilitate authentic, research-focused, learning and teaching experiences for social work students on placement in a range of social service industry settings. A collaboration of Christchurch Polytechnic Institute of Technology (CPIT) and University of Canterbury (UC).
Aims:
The main aims of the project were to:
promote student and field educator teaching and learning in the area of applied social work research
enhance graduate competence, confidence and attitudes towards understanding and conducting social work research
provide students and field educators with the opportunity to apply research knowledge and develop skills through conducting structured investigations in the field
develop an alternative model for learning about practice research to supplement the current classroom-based curricula.
Methodology:
The project adopted a mixed methods approach, both quantitative and qualitative, that involved:
a research confidence survey
structured student journals
audio recorded and filmed interviews with both the students and field educators.
Team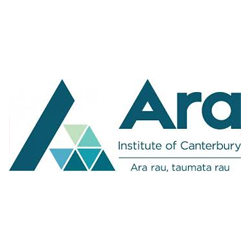 Dr Jane Maidment
Project Leader
Christchurch Polytechnic Institute of Technology (now Ara Institute of Technology)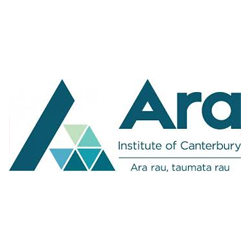 Dominic Chilvers
Christchurch Polytechnic Institute of Technology (now Ara Institute of Technology)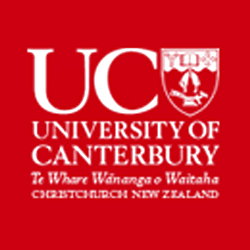 Yvonne Crichton-Hill
University of Canterbury
Key Findings
The key findings from the project included:
Findings from the questionnaires indicated that having completed a practice research placement, students' level of confidence with research increased, particularly in areas related to the practical tasks that they had experienced.
The findings from the interviews confirmed that students developed their understanding and confidence with research during their placements.
Thematic analysis also highlighted a range of important considerations and strategies when planning and supporting practice research field education. A developmental approach was important to ensure that the research objectives for the students were achievable and also to encourage agencies to develop a research agenda that a number of students could participate in over a lengthy time period.
Students faced a number of challenges related to a sense of isolation or questions over the legitimacy of research tasks for social workers, often related to the views of other students or colleagues in the host agency. Strategies that students and field educators developed to overcome these challenges, and others related to prioritising time and supervision for research, were significant for improving the quality of research placements.
Analysis of the interviews also indicates that there were a number of important impacts from undertaking the research placements. The projects added to the research capacity in agencies and contributed to their learning, policy, and funding initiatives. Students contributed to the development of practice and to service evaluation and addressed gaps in current knowledge.
This project has also led to the development of resources that can be used to facilitate learning and teaching about research both in the classroom and in the field. An online video resource has been produced from interviews undertaken with students and field educators. In these interviews participants talk about their experiences of undertaking practice research, the challenges they faced and overcame, and the strategies that they developed to be successful. A set of learning and teaching cards has been produced which discuss issues related to learning about research that have proved pertinent in this project. The intention is that these cards will be used by field educators and academics to create a dialogue with students about aspects of research that they are exploring.
Key Recommendations
The key recommendations from the project were:
Practice Research Community of Practice

| To establish a formal 'Practice Research Community of Practice' for social workers through the Aotearoa New Zealand Association of Social Work.
Impacts of practice research placements

| To develop and conduct research that quantifies the impacts of practice research placements for student learning and agency outputs.
Pre- and post-placement research confidence survey instrument

| To refine the pre-post placement research confidence survey instrument and test for reliability and validity over the next two years with student research cohorts studying social work at CPIT and UC.
Practice research placements

| To continue to develop and evaluate practice research placements across CPIT and UC with the view to partnering with other institutions nationally.
Practice research awareness

| Actively raise awareness about the integral role practice research plays in social work education, practice and policy avenues through the Aotearoa New Zealand Association of Social Workers and the Council of Social Work Educators Aotearoa New Zealand.