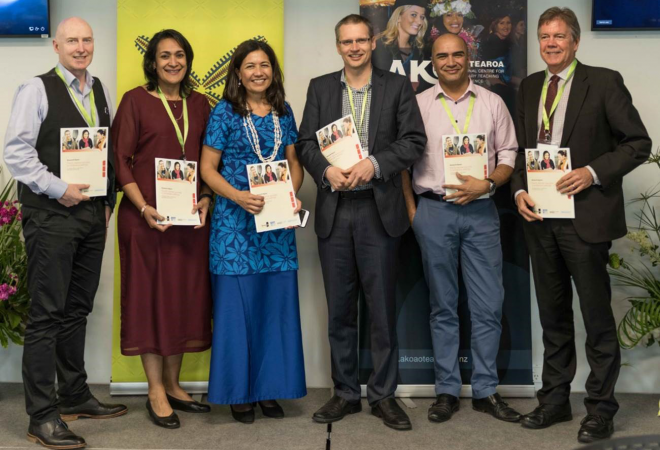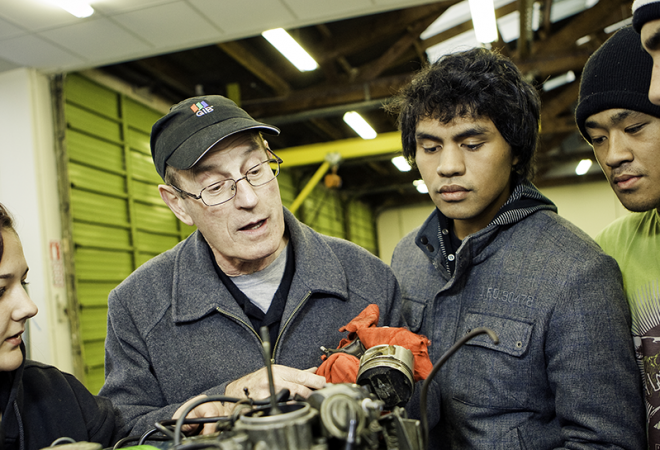 PROJECT
Pacific learner success in workplace settings
Supporting learners

,

Pacific learner success

,

Workplace learning
Engineering and Related Technologies

,

Architecture and Building
Status
Completed: 20 September 2017
Project Details
A two-and-a-half-year project that explored the critical success factors and effective teaching models for Pasifika learners involved in workplace training. A collaboration involving ServiceIQ, The Skills Organisation, Careerforce, Competenz, and Pacific Perspectives Limited, a Pacific-owned and led consultancy.
Aims:
The purpose of this project was to identify, pilot and evaluate practices that aim to improve the achievement of Pacific learners in industry training.
Methodology:
This project involved developing and piloting two initiatives; documenting the experiences of approximately 30 Pacific trainees, their fanau, employers and other key stakeholders; measuring the educational performance of these trainees; comparing that performance with that of comparable Pacific trainees.
The goal of this project was to answer the following three questions: what are the critical success factors for Pacific learners in industry training; what interventions focusing on these factors can ITOs put in place to support achievement; and how successful are these interventions at supporting achievement for Pacific learners?
The Te Ako Tiketike model to support Māori learners in workplace settings, developed by Kerehoma et al (2013) formed the basis for this work. Māori Learners in the Workplace Setting
Team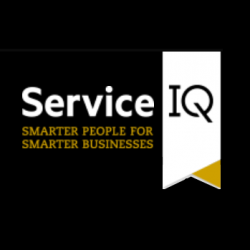 Caroline Harris
ServiceIQ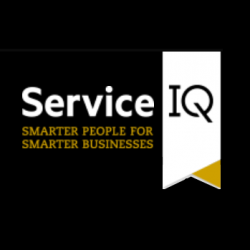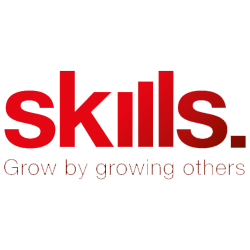 Issac Liava'a
The Skills Organisation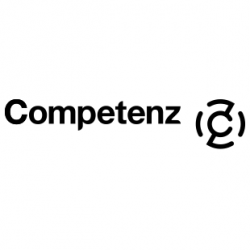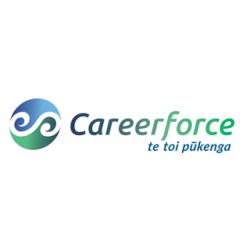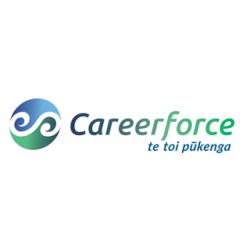 Status
Funding
154287.00 (excl GST)
$50,000.00
National Project Fund
$104,287.00
ServiceIQ, The Skills Organisation, Careerforce, Competenz, and Pacific Perspectives Limited
Key Findings
Findings related to the success factors for learners
Supportive employers and a supportive workplace made a positive impact on motivation.
A good relationship with learning support facilitators improved participation, achievement and completion.
Small learner support groups worked well.
Personal motivations needed to be explored further.
Findings related to the barriers faced by learners
Pacific workers were often unaware of the range of opportunities available for learning.
Pacific learners had to prioritise learning, work and family.
Economic barriers to workplace learning included competing time demands outside of work hours.
Poor self-perception could be another barrier, eg, a lack of confidence and language barriers.
Findings related to successful facilitators
Sharing personal industry and work experience worked well.
Making learning relevant and clarifying how learning contributed to career progression worked well.
It was a good idea to get to know learners to understand their experiences, values and drivers.
Facilitators who identified barriers and developed strategies to overcome them were able to build learners' confidence.
Practical learning and creating a supportive learning environment worked well.
Findings related to unsuccessful facilitation
Use of generic rather than contextualised learning resources (workbooks).
Scheduling facilitation during peak work periods.
Overlooking the needs of a diverse and multicultural workforce.
Findings related to the benefits of facilitation
They had the authority to validate learning.
They had the experience and skills to contextualise learning through practice and communication.

They could make learning relevant to the workplace.
Facilitators knew the workplace context and had the skills to create practical learning opportunities and speak to learners in their language of choice.
Findings related to employers
It was the role of ITO staff to engage with employers and assists the facilitators.
It was important to use evidence as the basis for engaging with employers about Pacific learner issues and improving pacific learners' participation and achievement.
Businesses with high numbers of Pacific employees were more willing to engage.
Findings related to pilot programmes
Industries had their own approaches to learner support and ITOs struggled with implementing the proposed pilots.
Programmes were labour- and time-intensive to set up for the ITO and progress was incremental.
Key Recommendations
Engage with Pacific families and learner support networks

| Engage as a first step towards sharing information about industry training opportunities and addressing the misperceptions about the value and requirements of workplace learning.
Create a culture of motivation

| Understand what motivates Pacific learners in industry training to establish and develop positive future-focused goals.
Implement learning support

| Use mechanisms that address the negative perceptions learners may have of their own capability and that foster confidence, engagement and motivation.
Provide support for facilitators

| See facilitators as key roles in industry training and support them to demonstrate an understanding of the lived realities of learners.
Contextualise and tailor learning

| Encourage facilitators to use creative learning support approaches based on an understanding of the strengths of the learners.
Take a broad view of Pacific workplace success

| Build on the programme logic models already developed to engage stakeholders in understanding the value of training interventions and the short-, medium- and long-term outcomes and indicators of success.
Growing up in South Auckland suburb of Otara gave youth worker Rocky Misiepo a good insight into the many challenges facing young people in his community.
APSTE and Ako Aotearoa are proud to present the 2018 Pacific Tertiary Education Forum (PTEF), a fono for tertiary practitioners and stakeholders to talanoa (discuss) and create solutions to increase the successful outcomes of Pasifika in Aotearoa.
The two-day forum will take place on Thursday 6th and Friday 7th September 2018 at Victoria University of Wellington.