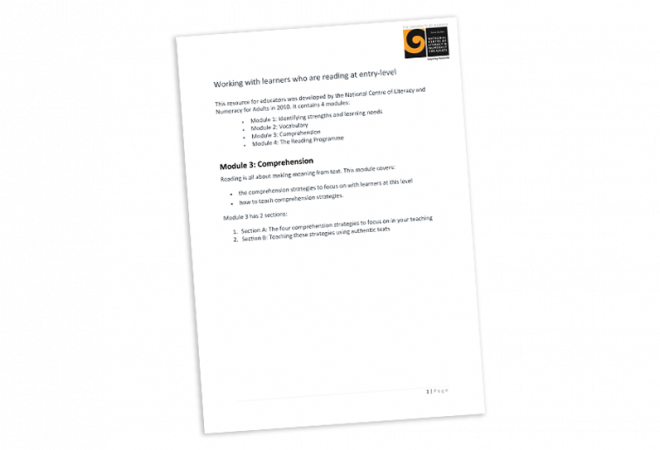 Module 3: Comprehension
Supporting learners

,

Learning Designs and Teaching Strategies

,

Literacy and numeracy skills
Published: 22 June 2020
Reading is all about making meaning from text. This module covers:
the comprehension strategies to focus on with learners at entry level
how to teach comprehension strategies.
Module three has two sections:
Section A: Four comprehension strategies to focus on in your teaching
Section B: Teaching these strategies using authentic texts
As discussed in the earlier modules, reading involves decoding (both accurately and fluently), vocabulary and comprehension.
Adult learners who are having difficulty reading usually have problems with decoding or comprehension or both. Module one covered the knowledge and skills needed for decoding. This module focuses on strengthening learners' comprehension.