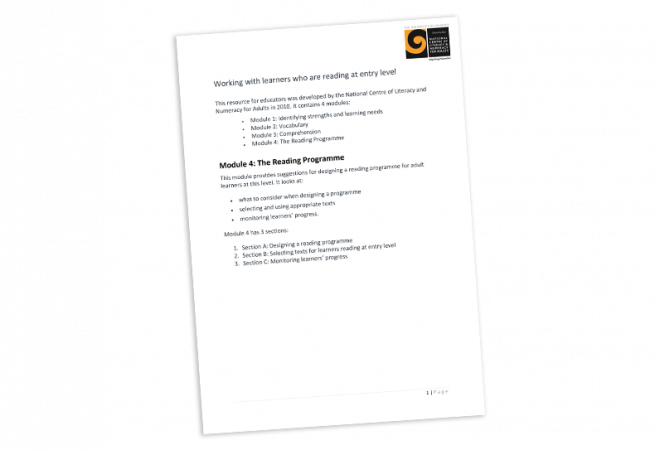 Module 4: The Reading Programme
Supporting learners

,

Learning Designs and Teaching Strategies

,

Literacy and numeracy skills
Published: 22 June 2020
This module provides suggestions for designing a reading programme for adult learners at entry level. It looks at:
what to consider when designing a reading programme
selecting and using appropriate texts
monitoring learners' progress.
This module has three sections:
Section A: Designing a reading programme
Section B: Selecting texts for learners reading at entry level
Section C: Monitoring learners' progress
The previous modules in this professional learning course looked at the components of reading and provided some advice on what to focus on in order to accelerate learners' progress in reading. This module focuses on how to design a programme that provides opportunities for this development.