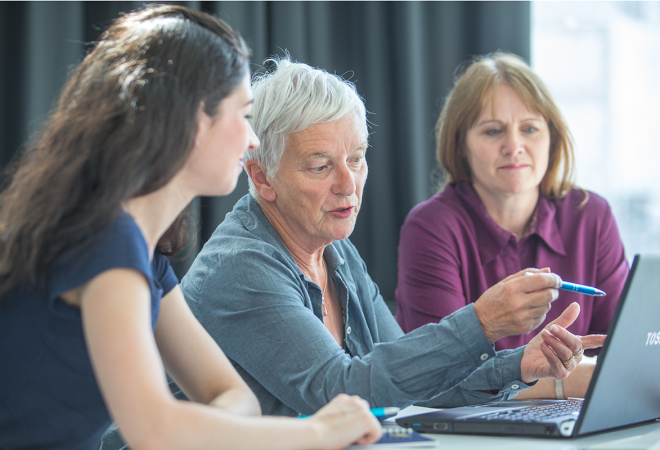 Resource collection
Putea Arapiki Ako projects
Supporting learners

,

Educational outcomes

,

Māori learner success

,

Adult and community education

,

Literacy and numeracy skills

,

Cultural Capability Pathways

,

Teacher professional development

,

Vocations and Trades

,

Mātauranga Māori

,

Māori learning/teaching pedagogies

,

Tikanga Māori

,

Te Reo Māori

,

Kaupapa Māori

,

Values-based learning

,

Assessment and evaluation

,

Te Tiriti o Waitangi

,

Māori learner success

,

Bridging and transition
Foundation and Bridging Education
Project Details
Information and resources related to embedding literacy and numeracy in unit standards. Covers topics such as embedding literacy and numeracy into Computing Levels 1-3 and into Life Skills unit standards through the application of Māori pedagogies.
Key Points to Note:
These resources can be used to inform embedded literacy and numeracy projects in the sector, and complement and inform qualifications such as the National Certificate in Adult Literacy and Numeracy Education.
These resources aim to support embedded literacy and numeracy projects.
To get started watch the video: He Huarahi Whakamarama.