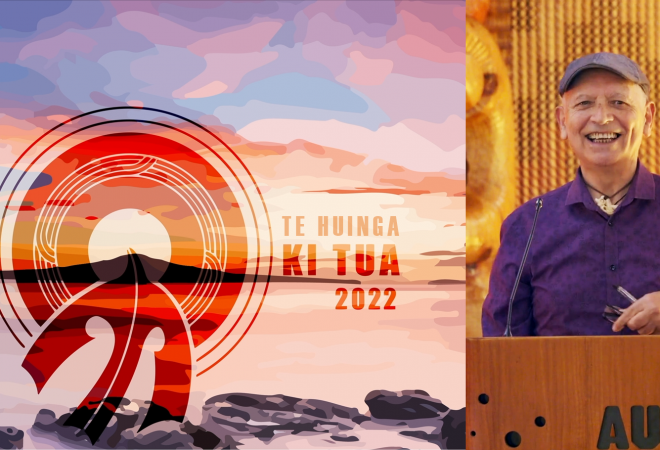 Conference Presentations
Te Huinga Ki Tua | 2022
Māori learner success

,

Te Reo Māori
Project Details
Te Mana Ākonga hosted Te Huinga Ki Tua 2022 online over a two-day period (September 1st and 2nd).
Dr Joe Te Rito spoke at the event for Ako Aotearoa – watch his presentation.
Key Points to Note:
The hui was held to acknowledge the 50th anniversary of Te Petihana Reo Māori 1972, the 40th anniversary of Te Kōhanga Reo 1982, followed by recognising Te Reo Māori as an official language in 1987.
Māori students from various tertiary institutions around the country had an opportunity to hear various speakers who have been part of revitalising, shaping and progressing te reo Māori within their respective fields.
Dr Joseph Te Rito speaks at Te Mana Ākonga's event Te Huinga Ki Tua 2022.