PROJECT
Identifying authentic teaching strategies that build employability skills
Employability

,

Supporting learners

,

Educational outcomes
Status
Completed: 12 February 2019
Project Details
This collaborative project between seven Institutes of Technology and Polytechnics (ITPs) produced a toolkit of ideas and strategies to assist teachers in vocational education in embedding employability skills into their teaching practices.
Aims:
The project aimed to:
identify how teachers are currently enhancing student employability
observe classroom and online practices at seven participating ITPs (WELTEC; Whitireia New Zealand; Toi Ohomai Institute of Technology; Eastern Institute of Technology; NMIT; Wintec; Taratahi Agricultural Training Centre).
interview teachers to identify how they develop a positive attitude, communication, teamwork, self-management, willingness to learn, thinking skills, resilience, innovation, entrepreneurship and other skills outlined in Careers New Zealand's Employability Skills Framework (2017).
Methodology:
The methodology developed 12 case studies that explore classroom and online teaching practice based on teacher interviews, asking teachers if, when and how they purposefully teach employability skills.
Team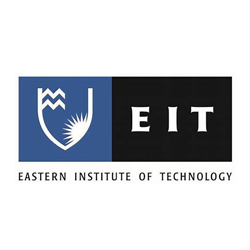 Deb Stewart
Eastern Institute of Technology (EIT)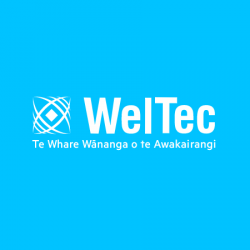 Anne Webster
Wellington Institute of Technology (WELTEC)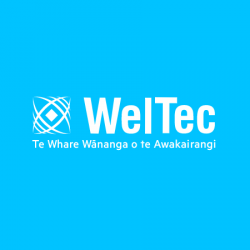 John Hitchcock
Wellington Institute of Technology and Whitireia New Zealand (WandW)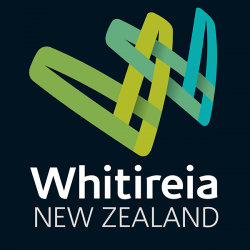 Agustilia Rodrigues
Whitireia New Zealand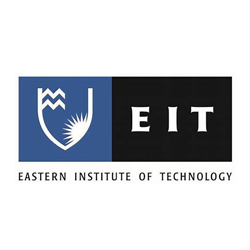 Scott Casley
Eastern Institute of Technology (EIT)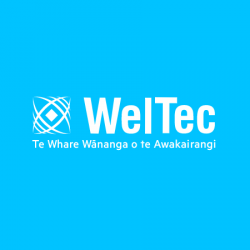 Gerard Duignan
Wellington Institute of Technology (WELTEC)
Status
Funding
$18,500.00 (excl GST)
$18,500.00
Wellington Institute of Technology (WelTec)
Key Findings
The project has identified ten employability capabilities and a range of practical, proven approaches for teachers to prepare learners for the challenges of the workplace.
Positive attitude | Excellent teachers foster positive relationships with their learners inside and outside the classroom.
Communication | Excellent teachers reinforce good communication strategies, such as repetition, and apply these concepts in practical situations. They constantly encourage participation from all learners and implement a feedback loop with their learners.
Teamwork | Excellent teachers model collaboration, good teamwork, and build a team culture, encouraging learners act the same way and become self-managing.
Self-management | Excellent teachers provide structure and instructions to help learners self-manage. They encourage learners to 'figure it out for themselves', and take responsibility for checking their own work.
Willingness to learn | Excellent teachers recognise motives may be externally imposed, e.g. "you need to learn this". Or internal to the learner, e.g. "I want to learn this". They seek to purposefully encourage these. It is valuable to outline for the learners the context for learning activities, so they can appreciate the relevance of the activity to their learning and their future in the industry.
Thinking skills (problem solving and decision making) | Excellent teachers to try to tap into the transferable skills that their learners already have. They allow learners to contribute their own strategies for solving problems, for example, to challenge rather than instruct.
Resilience | Excellent teachers encourage learners to work to their strengths and identify where they might need support and resources (and where to source these from).
Innovation | Excellent teachers provide learners with opportunities for self-reflection, self-management, independence, applying theory to practice, feedback and recording progress. They encourage learners to consider different perspectives on issues and prompt them to provide alternative solutions and be creative.
Entrepreneurship | Excellent Teachers make new connections across subjects, relate to a wide range of topics and develop relevance and application of fresh ideas. They role-model communication and professionalism, by being organised, using persuasive strategies, seeking feedback, and asking relevant questions.
Cultural competence | Excellent teachers encourage learners to bring their voice and cultural experience to the learning space. They create opportunities to make active links between diverse cultural perspectives and industry.
Key Recommendations
The Guidelines have been designed for use by teachers of vocation-based programmes, especially those including work experience, work placement or internships.
They are accessible and practical, for teachers to interpret easily and apply in their own context.
Explore strategies for improving employability in your teaching.
A research report prepared by Gerard Duignan, Scott Casley, Cath Fraser, Carmel Haggerty, Stephen Hannam, John Hitchcock, Agustilia Rodrigues, Kate Ross, Leah Seno, Deb Stewart, Beverley Taylor and Anne Webster.
(PDF, 1.45 MB, 44-pages).