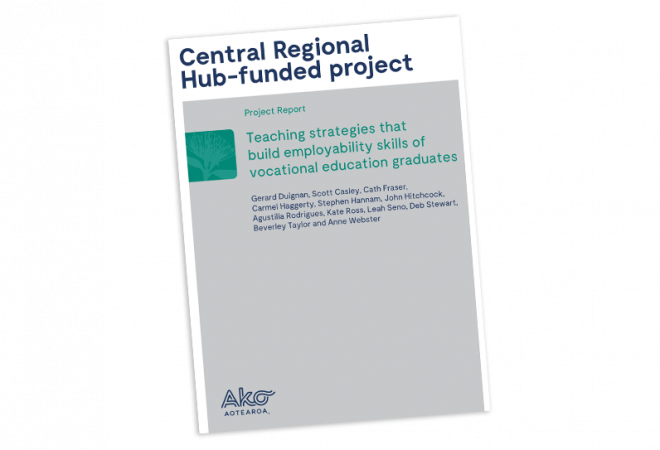 Teaching strategies that build employability skills of vocational education graduates
Educational outcomes

,

Learning Designs and Teaching Strategies

,

Employability

,

Supporting learners
Published: 11 February 2019
A research report prepared by Gerard Duignan, Scott Casley, Cath Fraser, Carmel Haggerty, Stephen Hannam, John Hitchcock, Agustilia Rodrigues, Kate Ross, Leah Seno, Deb Stewart, Beverley Taylor and Anne Webster.
(PDF, 1.45 MB, 44-pages).
This collaborative project between seven Institutes of Technology and Polytechnics (ITPs) produced a toolkit of ideas and strategies to assist teachers in vocational education in embedding employability skills into their teaching practices.
Co-funded by
Ako Aotearoa's
Regional Hub Project Fund
Partnered with
Wellington Institute of Technology (WelTec)