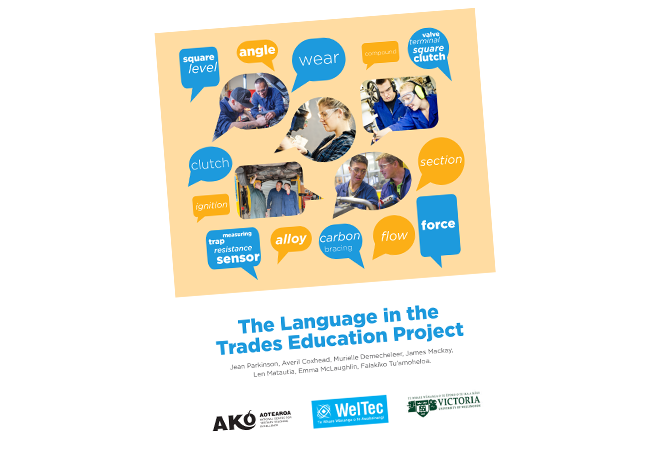 The language in the trades education 2017
Workplace learning

,

Supporting learners
Architecture and Building

,

Engineering and Related Technologies
Published: 9 November 2017
A report prepared for Ako Aotearoa by Jean Parkinson, Averil Coxhead, Murielle Demecheleer, James Mackay, Len Matautia, Emma McLaughlin, Falakiko Tu'amoheloa.

ISBN: 978-0-947516-92-5 (print).
ISBN: 978-0-947516-93-2 (online).
Research shows texts read by the trades students are as demanding as university-level academic texts. Find out how to teach the language of the trades.
Co-funded by
Ako Aotearoa's
National Project Fund
Partnered with
Victoria University of Wellington and WelTec