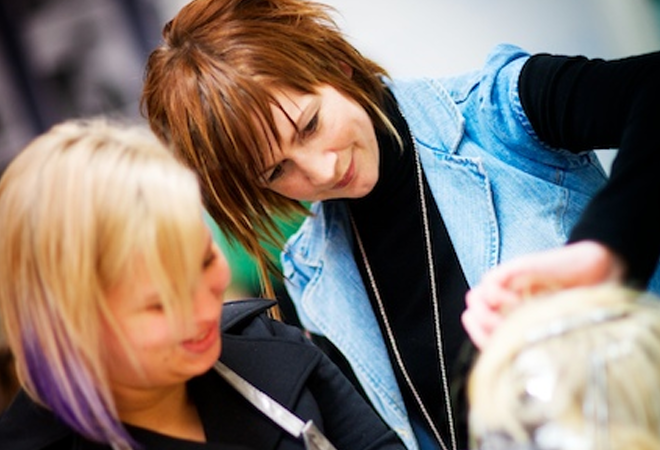 PROJECT
Where do they go? The post-classroom journeys of our youth guarantee graduates
Supporting learners

,

Learner Access and Pathways

,

Educational outcomes

,

Workplace learning

,

Youth guarantees
Creative Arts
Status
Project Details
A research project to identify useful strategies that lead to longer-term benefits for Youth Guarantee students. A collaboration involving three Private Training Organisations: Hair to Train (project lead), based in Tauranga, Pacific Coast Technical Institute, also based in Tauranga, and Corporate Academy Group, based in Auckland.
Aims:
The project's overarching goal was to focus on student achievement, during and after attending the Hair to Train programme. The intention was to determine measurable outcomes and develop a set of principles to ensure optimal results for future students involved in the Hair to Train programme and other Youth Guarantee programme providers.
Methodology:
The project used a qualitative case study methodology with the following features.
A literature review organised into thematic sections on: the learner profile, issues surrounding transitioning from school to higher education, the need for foundational studies, the nature of vocational training and the first national results and evaluations of the Youth Guarantee initiative.
48 interviews with students, tutors and managers from the three participating organisations, as well as parents, local employers and school career counsellors who had first-hand experience of graduates' outcomes from the Hair to Train programme.
Institutional reporting data and national statistics were examined.
The goal was to gather evidence of the participant voice to allow the learners, and those who work with them and care about them, to tell their own stories, as well as provide a ring of authenticity for readers.
Team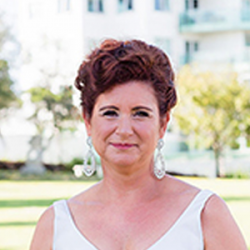 Donna Waterson
Project Lead
Hair to Train
Cath Fraser
Consultant
Independent Contractor
Status
Funding
$9,900.00 (excl GST)
$9,900.00
Regional Hub Project Fund
Key Findings
Findings on the Hair to Train programme
Overall, the Hair to Train programme was shown to be sustainable and producing positive outcomes for students with clear pathways into higher education or employment.
Findings related to Youth Guarantee programmes
Students on such programmes were focused and moving forward with study and/or career.
News of Youth Guarantee programmes was spreading back to schools, communities and families.
Youth Guarantee programmes were likely to be sustainable into the future.
Uptake of Youth Guarantee offerings was likely to continue to grow.
Findings relevant to other Youth Guarantee programmes
Several key principles for success and sustainability were identified through the project.
The first was the importance of developing a strong personal connection between individual tutors and students.
A learning environment that fostered a sense of family was also considered important.
Setting high expectations and ensuring these expectations were clear to students was important.
Cultural awareness and inclusivity was another key principle identified.
Ensuring learning had real-world relevance was another important principle.
Respecting the growing maturity of students was also identified.
Overall, Youth Guarantee programmes gave students an opportunity to develop soft skills such as confidence, professionalism and self-management, as well as enhance language, literacy and numeracy proficiency, alongside programme content knowledge.
It was important to frequently celebrate and acknowledge the incremental achievements of students.
Key Recommendations
Create a strong personal connection between individual tutors and students | Set up regular and ongoing conversations about progress. Assist students to overcome any barriers to achievement. Know the learner, their background, aspirations, learning preferences and their passions. See pastoral care as important.
Create a learning environment that fosters a sense of family | Encourage students to support one another, work collaboratively and develop a team spirit.
Set high expectations and ensure these are made clear to students | Make a point of enforcing standards with fair, transparent and consistent discipline, but while remaining flexible.
Maintain cultural awareness and inclusivity | Give students the opportunity to develop a sense of identity, belonging and pride, at the same time as they learn vocational skills.
Create real-world relevance | Provide direction and authentic preparation for the workplace. Enable language, literacy and numeracy learning, alongside acquiring subject knowledge. Contextualise subject matter in practical tasks the student can relate to.
Respect the student's growing maturity | Treat students as adults. Consult them about key aspects of the programme (eg, timetables, learning contracts and milestone rewards). Recognise prior knowledge and cultural identity. Provide opportunities for students to be independent and autonomous in managing study.
Celebrate success | Give students the chance to thrive on positive reinforcement through giving out certificates and organising open days, exhibitions and graduation events. Make it possible for students to represent their institute and be acknowledged as part of the wider organisation's success.
The final report for this project containing the background, methodology and findings of the research. This report also includes a literature review which discusses current discourse in related areas to provide a background to the findings from the study.
An "open letter" to current and prospective Youth Guarantee providers, summarising key learnings from this enquiry.