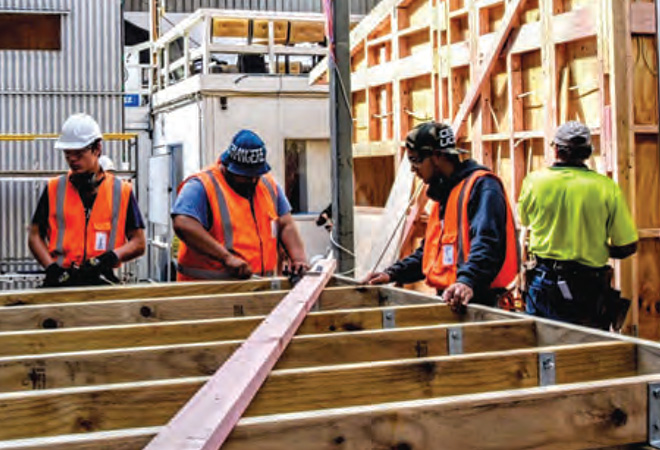 PROJECT
The successes of a wrap-around training programme transitioning Māori youth into employment
Employability

,

Supporting learners

,

Learner access and pathways

,

Educational outcomes

,

Māori learner success

,

Distance and flexible learning

,

Youth Guarantee

,

Vocations and Trades

,

Te Reo Māori

,

Kaupapa Māori

,

Values-based learning

,

Māori learner success

,

Bridging and transition
Status
Project Details
A project completed in 2018, undertaken by Kiwi Can Do, to identify the strategies of their vocational training and work experience programmes which are contributing to their success in moving young Māori from unemployment into the workplace and helping them to stay in employment.
Aims:
The project aimed to:
capture the strategies behind the emerging successes of a different type of training for Māori youth starting with the provision of a wrap-around package which includes not only skill development and work-readiness, but also food, accommodation, transport, clothing, tools, and ongoing mentorship
highlight the work-based, out-of-classroom, practical and applied education programme, which deliberately tries to keep written work to a minimum and focuses on building the whole person, rather than academic achievement.
Methodology:
The project used a qualitative research methodology which involved:
drawing on kaupapa Māori research principles collaboration and co-construction
34 qualitative, in-depth interviews with trainees, staff and external stakeholders
feedback from an Open Day, and from Kiwi Can Do's website and Facebook pages
data being collated and analysed thematically, under ten strategies, or principles, which together offer a wrap-around delivery model which supports the trainees from enrolment, into employment, and for the first few months beyond.
Team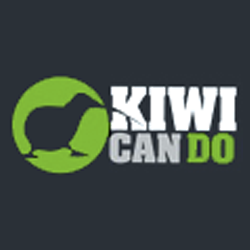 Paddy Forde
Project Leader
Kiwi Can Do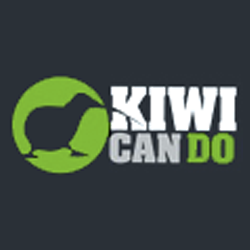 lain Morrison
Kiwi Can Do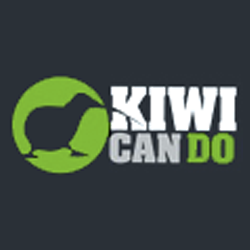 Selena Edmonds
Kiwi Can Do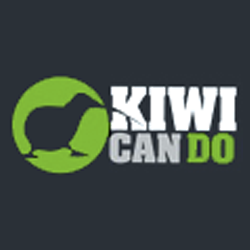 Polly Goodger
Kiwi Can Do
Cath Fraser
Consultant
Independent Contractor
Key Findings
The key success factors from the project included:
The list of successstories continues to grow. Much of this success must be due to the flexibility the organisation has shown over its five years of operation. The original vision, to create fit young people ready to join a work crew and the work environment, is still firmly in place. What has changed is how this vision has been enacted: the location, the wrap-around systems and strategies, and the inclusion of an ever-widening circle of stakeholders and supporters.
Key to everything that Kiwi Can Do stands for, and does, is aroha and whānaungatanga: genuine caring, and meaningful relationships. The trainees are at the centre of it all, and their relationships with one another, with their tutors and other staff are the foundation of their learning experience. Beyond this, the relationships with industry, employers and with MSD follow the same pattern of shared purpose, integrity and values-based social enterprise. This is a programme with heart, but also a relentlessly practical approach.
The ten interwoven strategies described in the report are not only examples of these principles in action, they are also the framework which underpins everything that happens here. The 10 strategies are:

Living our values
A public-private partnership
Life skills – as well as work skills
Relationships – friends, whanau, family
The 'Dad's Army' tutor model
Removing barriers
The lodge
Mentoring
Cultural identity
A focus on outcomes

There were some suggestions from present trainees and staff for fine-tuning. Many would like an option to stay longer. One staff member suggested inviting a local kaumatua to official welcomes and events, to make sure local traditions and tikanga were respected. One employer would like to see more mentoring around budgeting and managing pay packets.
Key Recommendations
The key initiatives looking ahead include:
Future pathways | Kiwi Can Do already have ideas about future pathways: partnering with a manufacturer of prefabricated houses; running a residential programme in Wellington; adding in a hospitality / food-handling training strand, and possibly a market gardening option as well.
Challenge of increased places MSD will fund in 2018 | The immediate challenge, however, is scaling up to accommodate the increased places the MSD has announced it will fund in 2018, without "losing the magic". Doubling the intake to 40-45 places a month will be partly managed by a rolling intake, instead of 2017's discrete courses. Naturally, these changes may introduce their own challenges, but Kiwi Can Do staff are willing and prepared to take these on. The momentum is there, the economic climate is right, government support in place, and industry on board. The future for the organisation, and the trainees who attend the programme, looks bright.
A report prepared by Cath Fraser.
(PDF, 2.9 MB, 24-pages).
A quick-reference summary poster prepared by Cath Fraser.
(PDF, 820 KB, 1-page).