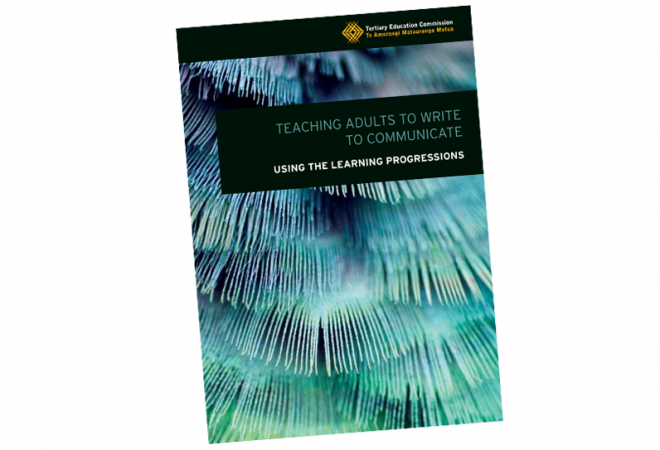 Teaching Adults to Write to Communicate: Using the Learning Progressions.
Supporting learners

,

Educational outcomes

,

Adult and community education

,

Literacy and numeracy skills

,

Learning Progressions
Foundation and Bridging Education
Published: 30 June 2008
A guide for tertiary educators prepared by the Tertiary Education Commission.
Published 2008.
ISBN: 978-0-478-32002-2.