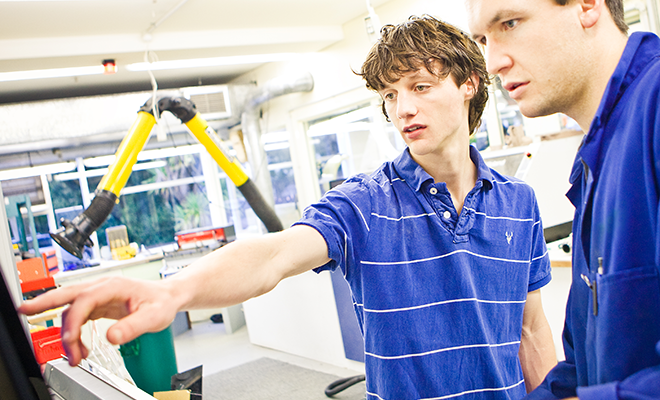 News, Success Story
Central Regional Hub approves three new projects
24 May 2018
Adult and community education

,

Literacy and numeracy skills

,

Learner Access and Pathways

,

Learning Designs and Teaching Strategies

,

Educational outcomes

,

Supporting learners
Creative and interactives ways of improving learning outcomes are the focus of three new regional project funded by our Central Hub - a video to help student self-reflection, trialing PhotoVoice in Health and Wellbeing courses, and an illustrated guide to deeper thinking.
Using interactive video to support student self-reflection and student support
Project Leader: Ralph Springett – Wellington Institute of Technology
Quiz data will be used by teachers at Wellington Institute of Technology to implement suitable support for the learners. Ralph Springett manages education technology at the institute and is leading the project with staff at Whitireia New Zealand that uses interactive video to support student self-reflection and enhance their support. The proposition being tested is that student learning will be enhanced by watching a short video about the course, then answering a digital quiz that prompts them to reflect on their readiness for learning.


How to harness Photovoice as a teaching tool
Project Leader: Cherie Te Rore – Eastern Institute of Technology
At Eastern Institute of Technology in Gisborne, Cherie Te Rore is trialling PhotoVoice as a means of integrating the components of her New Zealand Certificate in Health and Wellbeing Support programme. The course content and unit standards will be contained in an exhibition of learner work at the conclusion of the semester. Literacy and digital skill enhancement are woven through the course design.

Guide to Deeper Thinking
Project Leader: Dr. Deb Hill - Whanganui Learning Centre
Deb Hill is the researcher at Whanganui Learning Centre. Deb will produce an illustrated guide to deeper thinking. Suitable for undergraduate and post-graduate teachers and learners, it will present a taxonomy of types of thought including limitations of each. A key overlay will be a philosophical perspective. Useful for teachers who require learners to think deeply.

Keep an eye on our website for more details as the projects are completed.