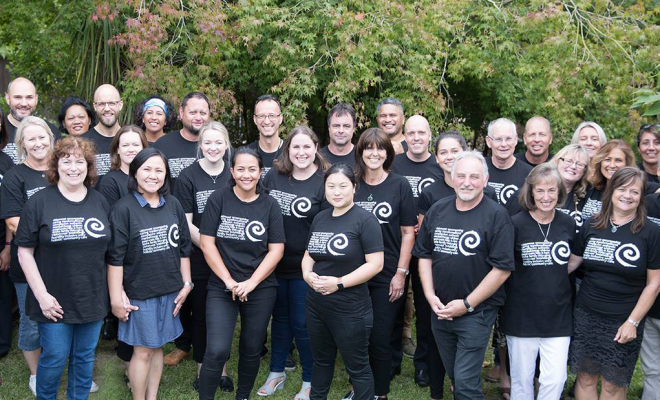 Auckland
Providers in the Northern Regional Hub - VisionWest Community Trust
24 May 2018
Literacy and numeracy skills

,

Adult and community education
This month in the Northern Hub, we introduce VisionWest Community Trust where staff are currently working with us to develop their in-house professional learning and development programme, and a regional hub project.
Based in Glen Eden, Auckland, this private training establishment provides a wraparound pastoral care and free quality education to re-engage youth in further training. This comprehensive support and guidance is underpinned by a Whānau Centred Model.
The team provide pathways into employment by meeting the holistic needs (education, physical, psychological, social, cultural and financial) of learners, leading to higher achievement rates. VisionWest has intensive Literacy and Numeracy courses available, building capability and confidence while improving outcomes for Māori and Pasifika.
The PTE is about to engage in an in-house professional learning and development programme with Ako Aotearoa Northern Regional Hub. The team are also embarking on a regional hub-funded project that will document how they meet the specific needs of their learners and the impact of their programme and facilities on learner outcomes.
Outputs from the project will be available via this website when completed.
Find out more at www.visionwest.org.nz