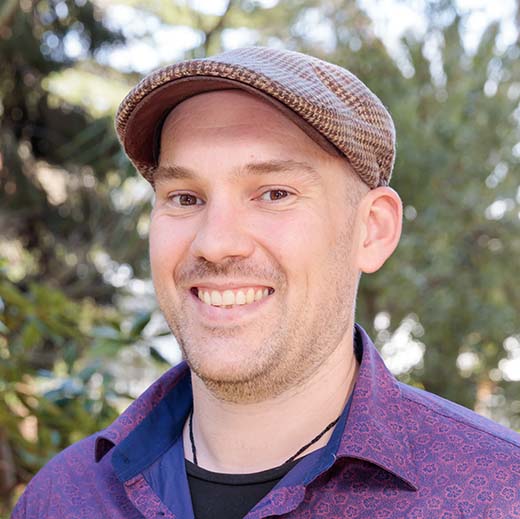 Dr Nick Munn
Award for Sustained Excellence in Tertiary Teaching
Senior Lecturer – Division of Arts, Law, Psychology and Social Sciences, University of Waikato
Nick strives to ensure learners have the tools to enable them to learn the way they want, to meet their own personal learning objectives. During lockdown he embraced arms-length learning and made the most of the opportunities to use online delivery of teaching in innovative and exciting new ways.
He captures the fascination of his learners and enhances their learning process by ensuring the human element is front and centre through blending the essential engaging aspects of face-to-face teaching with diverse mixes of text, video, and imagery.
These strategies are clearly well received. Learners strongly commend his work and the learner voice is evidenced throughout his teaching. One student said the course "helped me to grow my passion", while another said, "it made me question some of my own views which then made me want to delve deeper and find out more".
Nick is held in high regard by his colleagues, peers, and his faculty. He is particularly recognised for his teaching skills, his focus on the learner, and his desire to continuously improve.
Always seeking to learn, grow and adapt to feedback from his colleagues and learners on what works and what doesn't, Nick is particularly committed to supporting learners with diverse needs.
Video Gallery
Dr Nick Munn – Recipient of a 2021 Tertiary Teaching Excellence Award