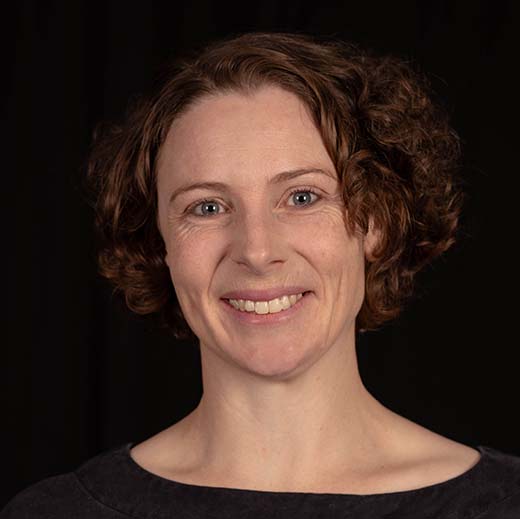 Hannah Joynt
Award for Sustained Excellence in Tertiary Teaching
Senior lecturer – College of Creative Practice and Enterprise, Otago Polytechnic
An accomplished artist across multiple mediums as well as a talented teacher, Hannah utilises teaching strategies that have a positive impact on her learners.
They describe her as "absolutely stunning at getting students engaged" and credit her as an "amazing teacher" who nurtures a positive community arts culture in all her learners. They commend her pastoral care, personal support, and commitment to supporting them in lifelong learning.
Many of Hannah's learners go on to further study, and at least one has received an international award. Hannah enhances learning through peer-support and critical thinking, project-based drawing, storytelling and immersion in local environments and landscapes. One learner said "I gained confidence and most of all found my direction... I am currently doing a Master of Fine Arts." During lockdown, she developed a range of innovative approaches to arms-length learning, including study groups and safe, online connections that they highly valued.
In the true sense of "Ako", Hannah engages with learner feedback and uses reflective observations as opportunities to improve her own skills, knowledge and teaching effectiveness. Colleagues admire her innovative and inspirational teaching, and commitment to learners.
Her commitment to community is also held in high regard through involvement in local community projects and street art. It is also evident in her public talks and gallery exhibitions - locally, nationally and internationally - with a strong environmental and sustainability focus.
Video Gallery
Hannah Joynt – Recipient of a 2021 Tertiary Teaching Excellence Award