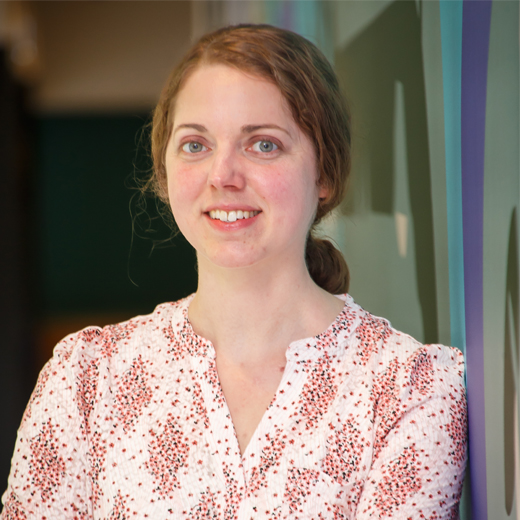 Carolyn Gates
Prime Minister's Educator of the Year Award 2022
Category winner

Advance approaches to, and the outcomes of, work-based learning
A legend guiding great vets of the future
Carolyn is Professor in Veterinary Epidemiology and Education Te Kunenga ki Pūrehuroa | Massey University Wellington.
Carolyn's work with her veterinary students is innovative; utilising novel techniques to enhance their learning. This includes designing inexpensive simulation models for teaching, implementing blended approaches to learning in fresh ways, and developing new clinical reasoning algorithms. Talented and passionate about her discipline and her students, Carolyn describes how "considerable self-reflection on the many challenges faced during [her] first few years in clinical practice" has also shaped her approach.
The positive impact she has on her learners is significant, one stating that their clinical training experience "changed [their] life so much for the better." Her colleagues describe her enthusiasm for teaching as "legendary" and that she even takes the student-centred learning approach one step further by teaching students how to teach other students.
In 2018, she received the Massey University Early Career Research Medal and International Society for Veterinary Epidemiology and Economics (ISCEE) Emerging Scientist Award recognising excellence in her subject matter expertise.
Carolyn's teaching and learning impact extends beyond the classroom into charitable clinics, other teaching veterinary clinics, and the general public, including the establishment of the Massey-SPCA Pet Desexing Clinic with SPCA Palmerston North in 2017. The service now delivers training to more than 350 students per year.
Video Gallery
Professor Carolyn Gates – Prime Minister's Educator of the Year Award 2022