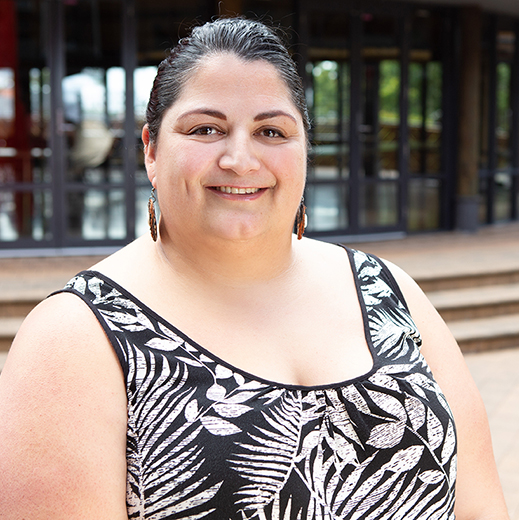 Dr Marcia Leenen-Young
Te Whatu Kairangi Award and Pacific Endorsement
Category winner

Achieving diversity and inclusion for improving outcomes for: Māori learners; Pacific learners; neurodiverse learners; and/or learners with disabilities
Pacific values guide this 'special kind of teacher'
Marcia is Senior Lecturer in Pacific Studies Waipapa Taumata Rau | The University of Auckland.
Marcia's nomination had the reviewers and judging panel pushed beyond the meaning of creativity and bravery. Her unique experience, guided by her Samoan immigrant mother, has inspired the intervention of Pacific values into a dominant Western system. She works to decolonise educational places; instead creating spaces where the Pacific values of community, service, and respect are centred and where Indigenous Pacific knowledges and the voices of Pacific peoples are not only emphasised, but prioritised. Her teaching philosophy is holistic and her passion and belief to use the past to guide the future is ground-breaking with the philosophy of 'it's ok to be you'.
Marcia is not just a great teacher, she is also a great leader whose words match her actions in authentic ways that are believable for her students. "Marcia is a deeply talented, rare, and special kind of teacher," one student wrote. Another gave the following example: "Marcia ensured students weren't isolated during lockdown by facilitating late-night zoom sessions."
Dr Leenen-Young also received the Pacific Endorsement award in recognition for living Pacific values. She inspired a collective environment where her students can thrive, whilst behind the scenes her energy into the Pacific studies curriculum ensured it is fit-for-purpose.
Video Gallery
Dr Marcia Leenen-Young - Recipient of a 2022 Te Whatu Kairangi Award