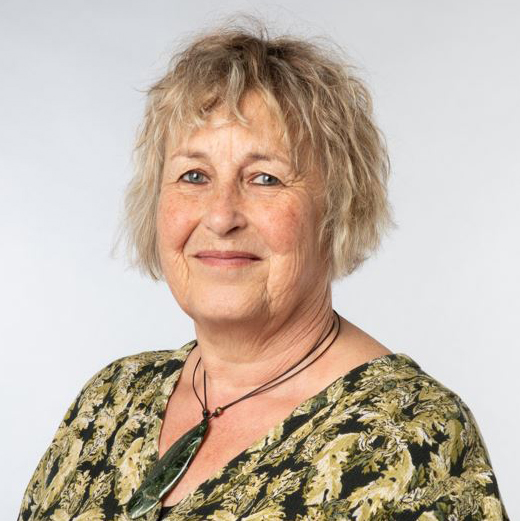 Eileen Britt
Te Whatu Kairangi Award
Category winner

Progressing educational partnerships and collaboration
Crossing boundaries and building strong partnerships
Eileen is Associate Professor in Psychology Te Whare Wānanga o Waitaha | University of Canterbury.
Eileen exemplifies working collaboratively and in meaningful partnerships. The vehicle she uses to achieve this is Motivational Interviewing (MI), a strengths-based guided conversation technique. The ethos underpinning MI impacts Eileen's collaborative approach across many different contexts. These include her ako-based teaching practice, the development of student bicultural competency, and working with staff in other disciplines to develop strategies that better support students and foster inclusivity.
Students find her very approachable. "As a Māori student, I also found she would incorporate Māori customs and values into the work which was tremendously helpful for me," a student commented.
A colleague recognised Eileen's role in leading and supporting biculturally responsive practice and pedagogy, noting how "the department has made significant progress under her guidance."
The depth and breadth of the external partnerships under Eileen's facilitation range from an 11-year partnership with the Ministry of Social Development, collaboration with the University of Otago on conjoint postgraduate courses, and significant involvement in professional bodies.
Video Gallery
Associate Professor Eileen Britt - Recipient of a 2022 Te Whatu Kairangi Award